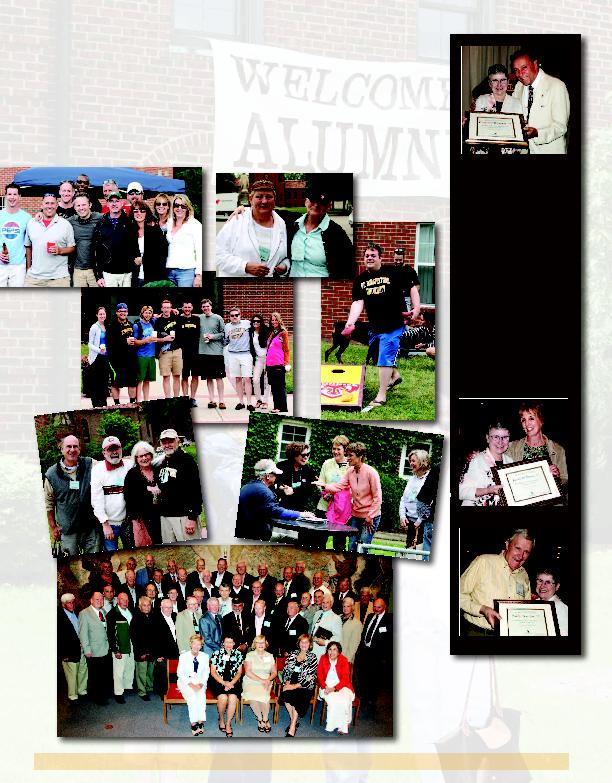 See who came back for Reunion -- and download images for free --
www.sbu.edu/bonaflickr
Saluting
Alumni of
the Year
Three individuals were
presented with the
William "Stax"
McCarthy Award for
their continued service
to the university.
Recognized as Alumni
of the Year were (from
top) Patrick "Pat"
Farenga of the class of
1952; Jocelyn Thomas,
a 1977 graduate; and
Paul H. Titus of the
class of 1957.
Plan now to attend
Reunion 2013
June 7-9
Celebrating class years
ending in 2 and 8
More than 1,100 alumni and friends reconnected during
Reunion in June as they recharged their Bona batteries and
renewed friendships with classmates, faculty and friars.
Alumni Reunion Weekend
Graduates from 1962
gather for a class photo

2