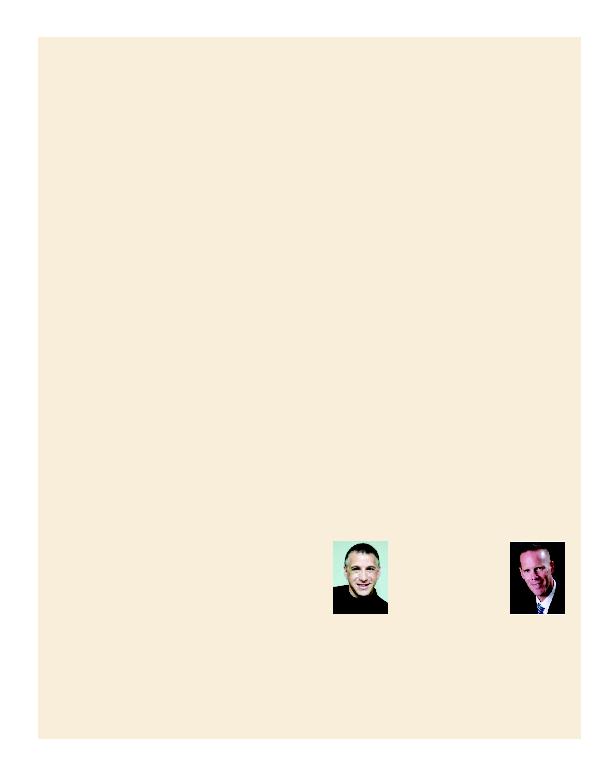 Donald W. Farley, '37, Clinton, N.Y.
Dr. Theodore W. Koss, '37, Cookeville, Tenn.
Hubert A. Gerrety, '39, Ashtabula, Ohio
Dr. John J. Vagell Jr., '39, Willington, Conn.
Samuel C. Pilato, ' 41, Rochester, N.Y.
Francis L. Zabowski, '42, Wilkes-Barre, Pa.
James G. Flanagan, '42, Penfield, N.Y.
Dr. William A. Seeglitz, '42, Medfield, Mass.
Alfred E. Wisher, '42, San Diego, Calif.
Maurice A. Crisman Esq., '43, Bradford, Pa.
William J. Smyth, '43, Pompano Beach, Fla.
Col. Francis J. Kane, Ed.D., '47, El Paso, Texas
William C. Brandel, '48, Sun City, Ariz.
Joseph E. Kane, '48, Plantsville, Conn.
Viola (Smith) Winthrop, '48, Seneca Falls, N.Y.
Virgil Lorenzini, '48, Brantingham, N.Y.
James J. Grego, '49, Olean, N.Y.
Teresa (Lennon) Quinlan, '49, Olean, N.Y.
Gloria Vales Kehoe, '49, Poughkeepsie, N.Y.
Margaret (Sherwood) Fitzpatrick, '49, Olean, N.Y.
William P. Conley, '50, DeWitt, N.Y.
Lt. Col. John P. Convey, '50, Sun City, Ariz.
Raymond L. Coughlin, '50, Tonawanda, N.Y.
Harold W. Beery, '50, Saint Petersburg Beach, Fla.
James R. Law, '50, Rochester, N.Y.
Dr. John D. Burke, '50, Athens, Ga.
Russell J. Barranco, '50, Rochester, N.Y.
Stanley M. Kolkowski, '50, Olean, N.Y.
John R. MacDonald, '50, Conway, S.C.
Robert L. Pauly, '50, Venice, Fla.
Robert J. Blake, '51, Pittsford, N.Y.
John "Jack" C. Carroll, '51, Rohnert Park, Calif.
Frederick J. McCabe, '51, Clifton Park, N.Y.
Alumni Deaths
In Memoriam
Dr. Joseph T. Coleman II, who served as a profes-
sor of modern languages at St. Bonaventure from
September 1951 until his retirement in 1988, died
Friday, Dec. 23, 2011, at Knox Community
Hospital in Mount Vernon, Ohio. Coleman, 90,
was buried with military honors at St. Bonaventure
Cemetery.
The Most Reverend Joseph W. Estabrook,
D.D., '66, died on Feb. 4, 2012. Bishop Estabrook
was ordained a Roman Catholic priest on May 30,
1969. His early assignments were at St. Vincent
DePaul Parish, as chaplain to the Parsons Child
Development Center in Albany, and Family Life
Director for the Diocese of Albany before joining
the Navy as a chaplain in 1977. In 1983, he was
assigned to the Chief of Chaplains Office in
Washington, D.C., and then to USS CARL VINSON.
He served at the Navy Air Station, Sigonella, Sicily,
and supported troops in the First Gulf War both in
Egypt and Saudi Arabia. He was fleet chaplain of
the U.S. Pacific Fleet, with additional duties as the
senior chaplain of the U.S. Pacific Unified
Command from 1997 to 2000, followed by his
appointment as command chaplain of the Marine
Corps Base in Kaneohe Bay, Hawaii, in 2000. He
was elevated to the Episcopacy on July 3, 2004.
Following his retirement from the Navy in
September 2004, Bishop Estabrook was assigned
to care for the faithful of the Archdiocese for the
Military on the West Coast and Midwestern states.
Fr. Harry Monaco, O.F.M., '85, died Dec. 5,
2011. In 1986, he entered Holy Name Province's
formation program, and following his postulant
and novitiate years, he complet-
ed three years of education at
the Washington Theological
Union (WTU) followed by a
one-year internship before leav-
ing the Order in 1992. For the
next 10 years, he worked in
Boston as a social worker while
attaining a master's degree in
social work from Boston
College. In 2002, he again felt drawn to religious
life and entered St. Joseph's Monastery. At the end
of a two-year period there, Fr. Harry requested to
join the Order of Friars Minor once again and was
received into the novitiate in 2004. He was
ordained a priest in 2009. After completing his
master of divinity degree at WTU in 2007, Fr. Harry
was assigned to St. Bonaventure, where he com-
pleted a master's degree in Franciscan studies.
There, he taught in Clare College, was a faculty
adviser, and played piano and organ. He was also
active with Mt. Irenaeus. In fall 2010, he enrolled
in the doctoral program at The Catholic University
of America, but was forced to discontinue his stud-
ies earlier this year because of illness.
Dr. John J. Watson, professor of marketing in
the School of Business at St. Bonaventure, died
unexpectedly May 18. He first
joined the faculty at the univer-
sity as a visiting professor in the
fall of 2004 and became a full-
time faculty member in 2008.
Watson also served as the pri-
mary color commentator for
SBU-TV broadcasts of men's
basketball games. He is sur-
vived by his wife, Dr. Leslie
Raymore Watson, and four children; his mother,
Dr. Suzanne Watson, a former lecturer in the
Department of Computer Science at St.
Bonaventure; a brother, Stephen, athletic director
at St. Bonaventure; and a sister, Jane. His father,
Dr. John G. Watson, dean of the School of
Business and a beloved member of the university
faculty for 35 years, passed away in 2011. His sis-
ter Christine passed away in 2006.
Dr. Joseph C. Petz D.D.S., '52, Mascoutah, Ill.
William J. Nolan, '52, Syracuse, N.Y.
Joan (Geitner) McGowan, '52, Silver Creek, N.Y.
Christopher Ruggeri, '52, Mashpee, Mass.
Donald W. Winston, '52, Montgomery, Ala.
Mary Wagner-Amendolara, '53, Kennebunk, Maine
Mary Ellen (Shriver) Bernstein, '53, Olean, N.Y.
John D. Keller, '53, Rochester, N.Y.
Rev. William S. Chant, '53, Northfield Falls, Vt.
Frederick R. Carlson, '54, Port Charlotte, Fla.
Paul D. Kelly, '54, Brooklyn, N.Y.
Richard W. Banas, '54, Niagara Falls, N.Y.
Donald Spring, '56, Peoria, Ill.
Richard H. Houghton, '56, Rochelle Park, N.J.
Richard J. Kelly, '57, San Diego, Calif.
Joseph P. Tarantino, '57, Saratoga Springs, N.Y.
Louis M. Ghelli, '58, Hillsdale, N.J.
Francis J. Carns, '59, Binghamton, N.Y.
Col. Edward V. Karl (Ret.), '59, Arlington, Va.
James J. McNeil, '59, Palm Coast, Fla.
Joseph A. Maurice, '59, Salt Lake City, Utah
John C. Stimmel, '59, Poughkeepsie, N.Y.
William H. Frohnappel, '59, South Miami, Fla.
Lyle F. Ames, '60, Memphis, Tenn.
Dr. Albert E. Sacco, '60, Allentown, N.J.
John P. Bradley Jr., '61, Kennesaw, Ga.
Charles W. Ghent, '61, Fredonia, N.Y.
Maurice "Rease" Roche, '61, Callicoon, N.Y.
Ralph R. Konz, '61, Phelps, N.Y.
Thomas M. Garbowski, '62, Wilmington, Del.
Raymond A. Johnson, '64, Olean, N.Y.
Byron L. Windoft, '65, Lakewood, N.Y.
Justin L. Camerlengo, '65, Weehawken, N.J.
Andrew J. Carra, '66, Ocala, Fla.
Most Rev. Joseph W. Estabrook D.D., '66,
Washington, D.C.
Daniel J. Glenn,'67, St. James, N.Y.
Brion F. Cherock, '68, Liverpool, N.Y.
Joseph L. Robinson, '68, Phoenix, Ariz.
Michael J. O'Grady Jr., '68, Naperville, Ill.
Rev. Anthony W. Cincotta, '69, New York, N.Y.
Lorraine (LaPierre) Barta, '69, North Venice, Fla.
Murray Christopher Wilson, '69, Syracuse, N.Y.
Roger A. Youngs, '69, Fishers, Ind.
John W. McKeon, Ph.D., '70, Uniontown, Ohio
Theodore K. Bowen, '70, Elmira, N.Y.
Paul P. Salmon, '71, Suffern, N.Y.
Dorothy A. Privateer, '73, Marietta, Ga.
James A. Loschiavo, '73, Danbury, Conn.
Christopher Marchese, '74, Grand Rapids, Mich.
James J. Messer, '75, Olean, N.Y.
Curtis M. Simmers, '76, Barrington, N.J.
Raymond L. Buse III, '76, Cincinnati, Ohio
Ronald J. Federico, '76, Rochester, N.Y.
Mary Beth (Faber) Cahill, '79, Binghamton, N.Y.
James G. Deppas, '83, Jamestown, N.Y.
Patrick J. O'Sullivan, '83, Frederick, Md.
Stephen M. Prusak, '84, Sun City Center, Fla.
Fr. Harry J. Monaco, O.F.M., '85, St. Bonaventure, N.Y.
Joseph J. Banish, '94, Fillmore, N.Y.
Margaret M. Mahar, '98, Olean, N.Y.
Ashley Sandau, '10, Los Angeles, Calif.