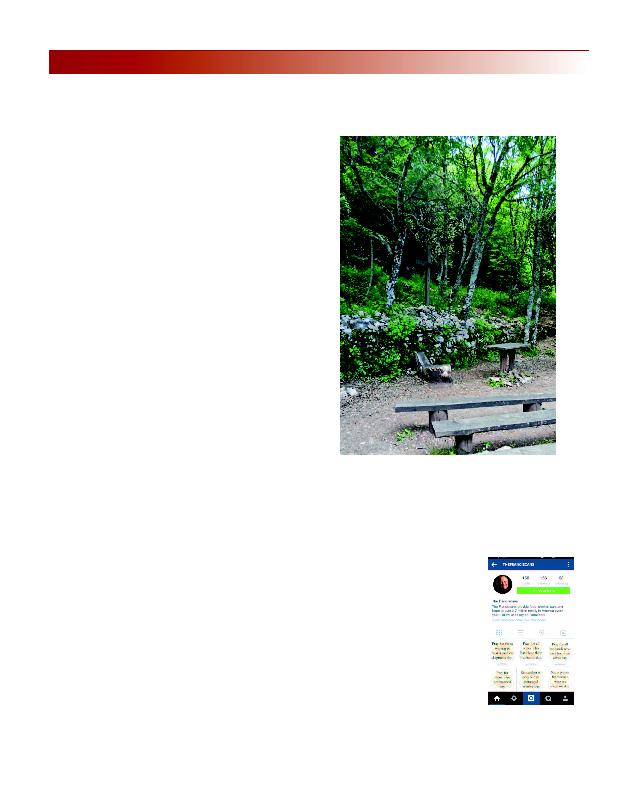 Editor's Message
S
cholars estimate that St. Francis spent half of his con-
verted life in solitude. He sought out the natural caves of
Mount Subasio, high above his hometown of Assisi, for
prayer and reflection, seeking how God wanted him to live ac-
cording to the Gospel.
In May, three colleagues and I had the amazing opportunity
to spend 10 days in Italy walking in the steps of St. Francis and
St. Clare. Along with about two dozen others from U.S. Fran-
ciscan colleges and universities, we visited many of the sanctu-
aries in Assisi, including the hermitage of the Carceri (Eremo
delle Carceri). Today, a large brick monastery home to Francis-
can friars protects the sacred spaces where St. Francis and his
followers dedicated themselves to prayer and contemplation.
They built a small chapel and likely had a small garden to reduce
trips "to town."
On modern roads, the Carceri is about 2.5 miles from Assisi. I
was grateful our pilgrimage guides led us to the mountaintop
hermitage some 3,000 feet above sea level via taxi and not by
bike as some energetic pilgrims journeyed.
Following a morning visit to the Carceri, we returned to the
heart of Assisi, where we received a boxed lunch and instruc-
tions to spend the next few hours on our own, in solitude. That
evening we gathered together to share our experiences. For
some, it was an easy exercise, part of an existing routine. For
others, it was uncomfortable for them to be alone with their
thoughts. Like St. Francis and his brothers, we experienced fra-
ternity -- gathering in community to reveal our encounters,
seeking the guidance and support of others.
Fr. Murray Bodo, O.F.M., in "Francis: The Journey and the
Dream," wrote this about Francis' time at the Carceri:
He was always aware that he would have to return to
the ... world below, but it was possible to do so with
joy, knowing that the mountain would be there waiting,
drawing him back. Mount Subasio was his magnetic
mountain, pulling his spirit up, beckoning him to lift his
eyes to the skies, whenever the plain began to fix his
stare in a horizontal orbit of despair.
Here in Western New York we have our own mountain that
draws us in, offering the spirit of peace and hospitality. For 30
years, Mt. Irenaeus has been a place of rest and encounter.
But the Mountain friars have also embraced the new possibili-
ties in reaching others: Online meditations are available via the
Mt. Irenaeus website at
www.mounti.com
Holy Name Province also offers a number of digital initiatives,
· Text a Prayer Request: To send a request, text the word
"prayer" to the number 30644. A welcome from the friars ap-
pears, along with a box to type the request. When the Devel-
opment Office gets the request, the sender receives a reply,
confirming that the prayer request has been received and will
be prayed for. (The reply also includes a link to the Develop-
ment Office's website.)
Mountaintops offer a new view of life
· Prayers on Instagram: Daily
prayers are shared via Instagram
(thefranciscans).
· Podcasts by Fr. Dan Horan,
O.F.M., are available for free in
iTunes (search "Dating God").
Coming soon: Watch the uni-
versity website for details on how
to make Mass intention requests
online.
(Eberth is director of university
communications at St. Bonaven-
ture. To learn more about the pil-
grimages offered by Franciscan
Pilgrimage Programs, including a
pilgrimage on solitude, visit
www.franciscanpilgrimages.com
.)
On the mountainside behind
the hermitage Carceri above As-
sisi, Italy, pilgrims can wind their
way through miles of lush,
wooded trails and stop for re-
flection at outdoor chapels.