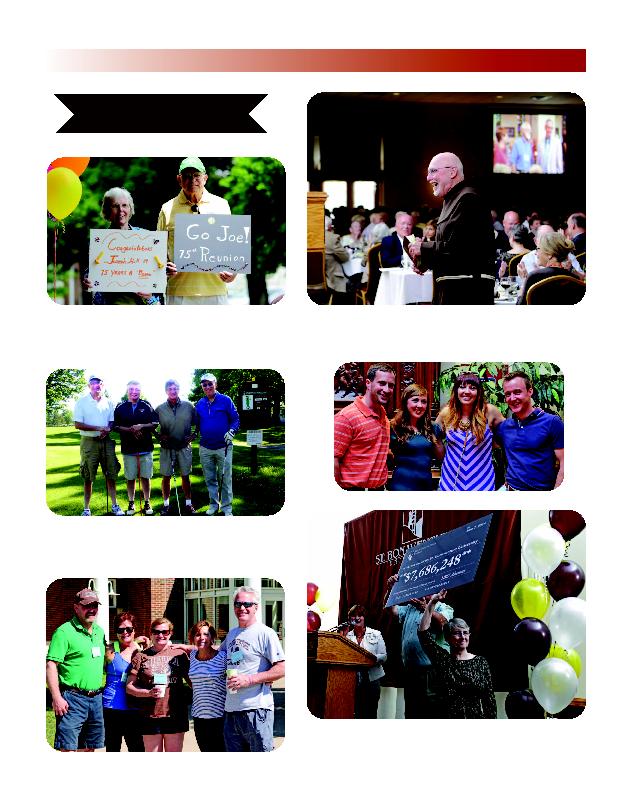 2
www.sbu.edu/Alumni
Kay and John Meisch, '58, helped wish Joe Hull, class of
1939, congratulations on the 75th anniversary of his grad-
uation.
SAVE THE DATE | REUNION 2015
These '74 classmates hit the links at the June 7 golf out-
ing: Evan McElroy (from left), Pete Gray, Ken Cerino, and
John "Scoop" Stevens.
Fr. Dan Riley, O.F.M., '64, chaplain of the National Alumni Associa-
tion, offers the Invocation during the Annual Reunion Dinner Satur-
day night.
University President Sr. Margaret Carney, O.S.F., S.T.D., proudly shares
good news of the more than $7 million raised for the University dur-
ing Fiscal Year 2014.