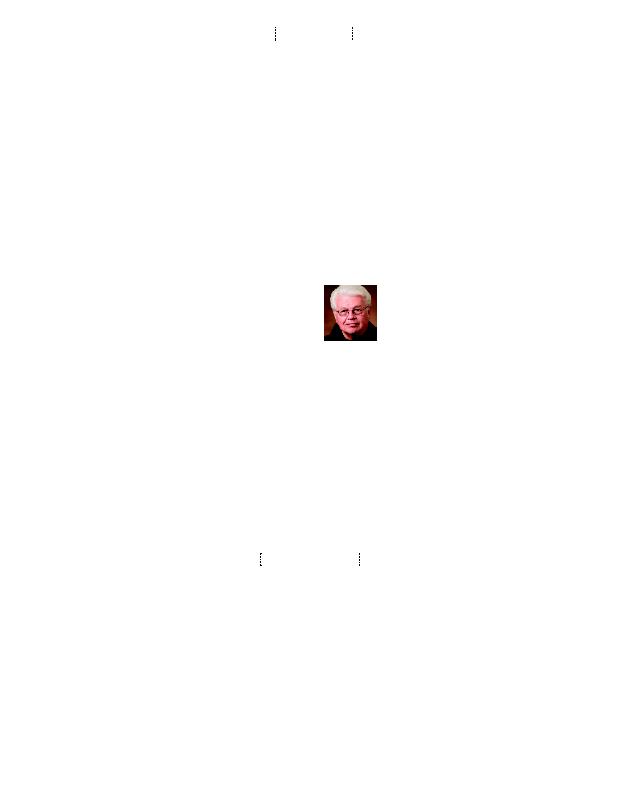 William H. McDermott, '40, Stamford, Conn.
Rev. Msgr. Anthony J. Caligiuri, '45, Tonawanda, N.Y.
Helen Reedy, '46, San Diego, Calif.
Dr. Bernard E. Tofany, D.D.S., '48, Rye, N.Y.
Thomas F. DeBolski, '50, Fort Myers, Fla. *
Aloysius J. Gongol, '50, Royal Oak, Mich.
George J. Lavere, '50, Williamsville, N.Y.
Norman J. Sweeney, '50, Binghamton, N.Y.
George E. Perrin, '51, Exton, Pa.
Dr. James G. Flanagan III, '53, Roque Bluffs, Maine
Msgr. Richard J. Sullivan, '54, Erie, Pa.
W. David Dugan Jr., '56, Overland Park, Kan.
Charles E. Robbins, '56, Venice, Fla.
John E. Weir Sr., '56, North Olmsted, Ohio
William J. Klix, '57, Syracuse, N.Y.
William L. McNamara, '57, Ridgefield, Conn.
Donald E. Phillips, '57, Hagerstown, Md.
Andrew T. Purcell, '57, Houston, Texas
Patrick R. Stirpe, '57, Rome, N.Y.
Msgr. William E. Biebel, '58, Erie, Pa. *
Louis J. McDonald, '58, Medina, Ohio
William M. Kinley, '58, Olean, N.Y.
Dr. James G. Faherty III, '59, Stony Point, N.Y.
Francis J. Hartigan, '60, Albany, N.Y.
Rev. George Ziezulewicz, '60, East Windsor, Conn.
John W. Rockovits, '61, Hobart, Ind.
Thomas L. McDermott Jr., '63, Mount Laurel, N.J.
Rev. Gregory Battafarano, '64, Albany, N.Y.
Dr. Stephen P. Radkowski, '64, Hollywood, Fla.
James E. Blatt, '65, Harrisburg, Pa.
Dr. David R. Brace D.P.M., '65, Lakeway, Texas
William R. Rickett, '65, Oneida, N.Y.
Sr. Marie-Celeste Sullivan, O.S.F., '65, Tampa, Fla.
Sr. Noella Lachat, O.S.F., '66, Medford, Mass.
James L. Dineen, '67, Freeville, N,Y.
John J. McFadden, '67, Hackensack, N.J.
Robert J. Miller, '67, Hamburg, N.Y.
Kristen (Kramer) Barron, '69, Des Moines, Iowa
James R. Hickey Jr., '69, Trumansburg, N.Y.
Patrick D. Wells, '69, Manassas, Va.
Sr. M. W. Guinan, '70, Syracuse, N.Y.
Dr. Edward R. Ross Jr., '70, Lewis Run, Pa.
Robert P. Simpson, '70, Glen Rock, N.J.
Beverly A. Germack, '71, Olean, N.Y.
Colleen A. (Brennan) DaPolito, '73, Olean, N.Y.
Bruce R. Tompkins, '73, Redding, Conn.
John L. Tylock, '73, North Tonawanda, N.Y. *
Krist E. Jani, '74, Scottsdale, Ariz.
Lawrence K. Kibby, '74, Fort Worth, Texas
Dr. Herbert F. Vieweger, '74, Stafford, Va.
William M. Comerford, '76, South Abington Township, Pa.
Matthew E. Macik, '77, Houston, Texas
Carol C. (Nasca) Wilhelm, '79, Buffalo, N.Y.
Kevin M. Horigan, '83, Pinehurst, N.C.
Lena Henton, '84, Olean, N.Y.
James A. Fenstemaker, '88, Bradford, Pa.
Charles A. Dixon, '92, Falls Church, Va.
Martin B. Pioli, '94, Macon, Ga.
Michael C. Sawyer, '95, Geneseo, N.Y.
Kerrie H. Mooney, '96, Deland, Fla.
Margaret A. (DiVita) Crowley, '04, Wellington, Fla.
Br. David Haack, O.F.M., passed away July 20 at
Holy Name Friary in Ringwood, N.J. A Franciscan
brother of Holy Name Province since 1980, Br. David
taught in the Department of Visual and Performing
Arts at St. Bonaventure for more than 20 years, retir-
ing in 2013.
Stanford Lipsey, former publisher of The Buffalo News, passed away
on Nov. 1 at his home in Rancho Mirage, Calif. Lipsey and his wife, Ju-
dith, supported St. Bonaventure through the years. In 2004, Lipsey re-
ceived the Gaudete Medal, one of the university's highest awards, at a
ceremony at Shea's Performing Arts Center in Buffalo.
Michael R. Polasik Sr., who worked in the Facilities Department at St.
Bonaventure for 27 years, passed away Oct. 17. He retired in 2014 from
the university.
Dr. Bernard Tofany, '48, passed away Aug. 11 in Rye, N.Y. An avid
supporter of St. Bonaventure, "Bernie" served as a member of our
Board of Trustees from 1978 to 1984 and was active in alumni activities
in the Rochester, N.Y., area. He was part of a legacy family with his
brothers Dr. Vic Tofany, '42, and Vince Tofany, '51, and his daughter Lisa
Tofany Groos, '77.
I
N

2
-
1
A directory of deceased alumni is available on Bona's Online. Not a member of Bona's Online? Register at www.sbu.edu/alumni.
* Member of St. Bonaventure's Seraphim Legacy Society
Nathan and Charlie to Lori and
Chris Gardner, '82
Scarlett May to Erin and Scott
Rogers, '98, '99
Kelsey Marie to Lisa Barrett,
'99, '00, and William Fanton,
'17
Miles Joseph to Johanna
(D'Arcy), '99, and Graham
McHugh
Colette Frances to Melissa
(Feser), '01, and Dr. Kevin
Krul, '01
Meara Pearl to Jenny and
Michael Cummings, '02
Roslyn Hope to Colleen
(Stoneham), '04, '05, and
Ethan Creech
Aniela Jude to Caitlin Or-
mond, '06, and Adrian
Blaszczak, '06
Daniel Gordon to Colleen
(Mayer), '06, and Patrick Carr,
'05
Brooklyn Anne to Rochelle
(Zimpfer), '05, and Kevin
Lawless Jr., '07
Theodore Bruce and Rita Kris-
tine to Kristie (Scipioni), '06,
and Tim Ball
Abigail Mae to Aimee
(Koehler), '06, and Joseph
Lepsch, '06
Rory Michael to Kerrie and
Sean Mullen, '06
Julia Antonietta to Krista
(Horn), '06, and Michael Salvioli
Mac James to Sarah Frontino
Kuchta, '07, '08, and Benjamin
Kuchta
Adam Scott to Alixandra (Tret-
ter), '07, and David Marinero
Shane David to Krista (Adami-
tis), '08, '09, and Jeffrey Jenk-
ins, '08
Eleanor Pearl and Amelia Elise
to Megan (Manjerovic), '08,
and Timothy Condello, '09
Jordy Robert to Bridget
(Bauza), '08, and Michael
Yanklowski, '08
Isaac Joseph to Rachelle (Hoe-
flschweiger), '08, and Dan
Nuhfer, '08, '09
Luca Paul to Jillian (Benedict),
'08, '09, and Matthew Vilasi,
'08, '09
Roger Anthony to Mary
(Schrader), '11, and Anthony
Burke, '11, '12