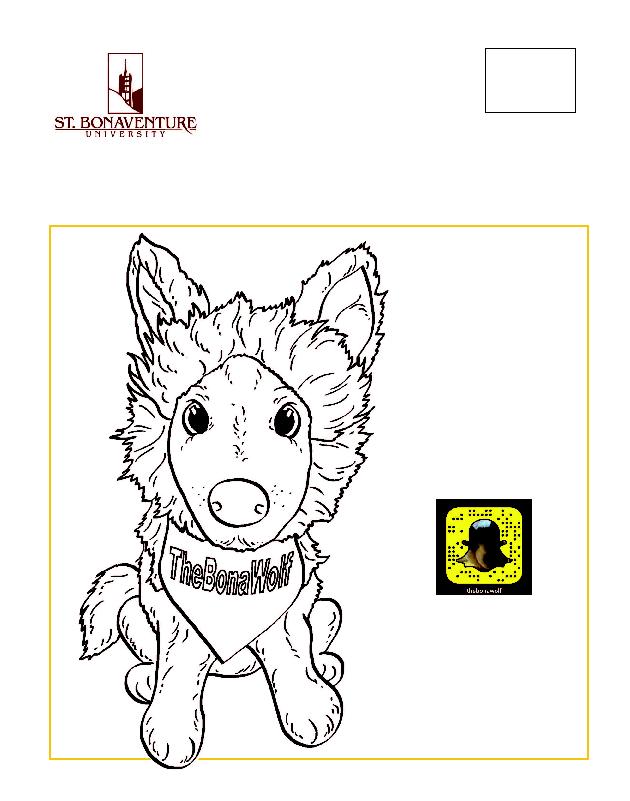 St. Bonaventure, NY 14778
TheBonaWolf just turned 1!
To help him celebrate -- or to
wish him Happy New Year --
color the drawing and send him
a Snap @TheBonaWolf.
If you're not already friends
with @TheBonaWolf, what
are you waiting for? Scan
this snapcode and find out
what he's up to.
TheBonaWolf's caricature was drawn by Eric Jones
EricJonesCaricatures.com