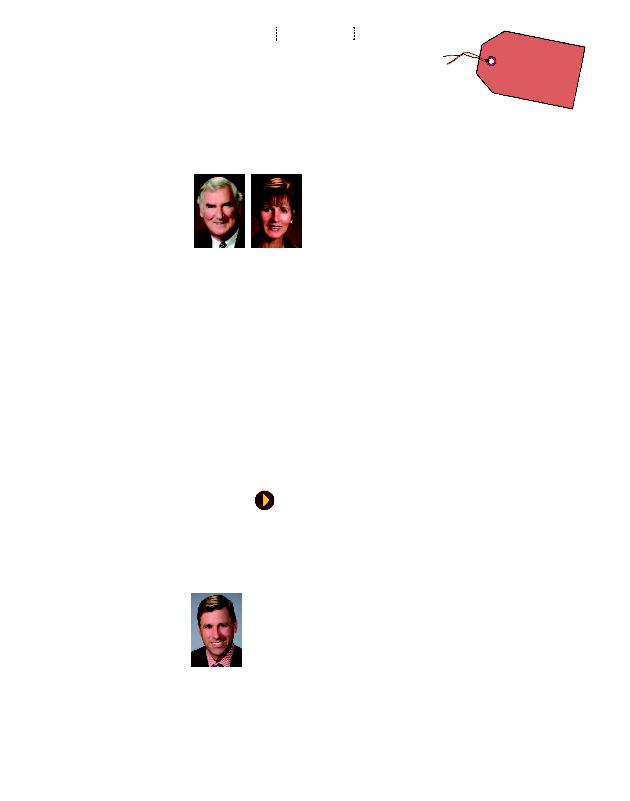 John L. Frank, '57
James M. Moran, '57
George F. Muth, '57
John Russell, '57
Thomas H. Havekost, '62
Arthur J. Lupinacci, '62
Philip T. McLean, '62
Frank T. Del Vecchio, '67
James P. Kelly, '67
David P. Young, '67
Barbara M. (Stamp) Davis, '72
Thomas B. Fleming, '72
Martin M. Joyce, '72
Robert N. Lyons, '72
Sherry J. Hall, '77
Jeffrey W. Hoffman, '77
Raymond W. Bradford, '82
Colin B. Cahill, '82
Richard C. Connor, '82
Barbara A. Durr, '82
Nancy A. (White) Gleason, '82
Melissa A. Hesler, '82
Laurie K. (Fisher) Kunkel, '82
Gregory J. Ried, '82
Mary T. (Sullivan) Smith, '82
Christine M. Agresta, '87
Terence S. Marck, '87
Matthew F. Day, '92
Melissa D. Della Penna, '92
Dennis A. Maher, '92
Thomas P. Sliva, '92
Patricia (Mielko) Tosello, '92
Patrick J. Vaughan, '92
Jessica O. (Orlando) Bailey, '97
Maura C. Carroll, '97
Brian J. LaPorta, '97
Brian W. Lohse, '97
William M. Abriatis, '02
Jonathan S. Butry, '02
Catherine S. (Kane) Freemantle, '02
Michael S. Goudreau, '02
Leslie McKenzie, '02
Christen Spradlin, '02
Brian Wilson, '02
Michelle M. Cocoma, '07
John T. Drysdale, '07
Daniel A. Gillon, '07
Christopher J. Gomulka, '07
Courtney E. Hastrich, '07
Kyle J. Reisdorf, '07
Peter F. Alexander, '12
Kristy M. Bonanno, '12
Aleece E. Burgio, '12
Peter O. Caya, '12
Patrick M. Dugan, '12
Mary K. Harner, '12
Patrick F. Hart, '12
Amie L. Marasco, '12
Whitney D. Schlimm, '12
Mary M. Schumer, '12
Nicole M. Wiggins, '12
We've lost touch with a number of
alums and need your help!Our hope
is to start finding lost alumni who will
be celebrating their reunion in 2017.
If you know the whereabouts of the
following alumni, please let us know
at www.sbu.edu/foundalumni.
I
N

2
-
1
Two graduates who distinguished themselves in
military and civilian life, and in service to their alma
mater, were among the first 326 former Reserve
Officers' Training Corps cadets inducted into the
new Army ROTC National Hall of Fame.
Raymond C. Dee, '64, and Mau-
reen Keenan LeBoeuf, '76, were
inducted in ceremonies held in June
at Fort Knox, Ky.
The inaugural induction coincided
with this year's 100th anniversary
celebration of the Army ROTC pro-
gram. Inductees were nominated by
their peers from the more than 600,000 men and
women commissioned as second lieutenants since
the inception of the ROTC program.
Dee and LeBoeuf are former members of the uni-
versity's Board of Trustees. LeBoeuf was a trustee
from 2001 to 2011. Dee served the board from
2000 to 2015, the last three years as chair, and has
been named an emeritus member of the board.
A Bronx native, Dee was an active campus leader
as a student. A three-time class president, he served
in leadership roles for other campus groups and his
ROTC unit. He was president of the 105 Club,
ROTC's social and professional organization on
campus at the time, and was cadet colonel, the
top-ranking cadet, when he graduated in 1964.
After earning his bachelor's degree in economics,
Dee served in the regular Army for five years, three
of them in Europe, before leaving the military and
joining Alcoa International in Chicago. He would
later help found Cressona Aluminum in Cressona,
Pa., which would become the largest independent
aluminum extruder in the U.S.
He joined British Aluminium in the United King-
dom and ran its extrusion operations for three years
before returning to the states to join the manage-
ment team at Service Center Metals of Prince
George, Va., which he continues to serve as chair-
man of the board.
LeBoeuf, who earned her B.S. in education from
St. Bonaventure in 1976, received a
direct commission and initially served
as a second lieutenant in the
Women's Army Corps. A career mili-
tary officer, she held various staff and
leadership positions in her 28 years in
the Army, and piloted UH-1 helicop-
ters in the continental United States
After earning her master's in education from the
University of Georgia in 1986, LeBoeuf was as-
signed as an instructor in the Department of Physi-
cal Education at the U.S. Military Academy at West
Point. Following an assignment at Fort Carson,
Colo., she returned to the University of Georgia
where she earned a doctorate of education. She re-
turned to West Point as an associate professor and
director of instruction in the Department of Physical
Education. Promoted to colonel, LeBoeuf was ap-
pointed "Master of the Sword," or director and
head of the Department of Physical Education. She
was the first woman to chair a department at the
U.S. Military Academy since its founding in 1802.
LeBoeuf would serve in that capacity through her
retirement in 2004, at which time she was ad-
vanced to the rank of brigadier general. She
presently serves as a senior faculty member with the
Thayer Leader Development Group on the grounds
of West Point at the historic Thayer Hotel.
Michael E. Hill, '96, was named Chautauqua In-
stitution's 18th president, effective Jan. 1, 2017.
He comes to Chautauqua from his post as presi-
dent and CEO of Youth For Understanding USA,
one of the world's oldest, largest and
most respected intercultural ex-
change programs.
Hill is an experienced leader of arts,
cultural and social service organiza-
tions, including Washington National
Cathedral, The Washington Ballet
and United Cerebral Palsy.
In addition to holding senior management posi-
tions at several nonprofits, he has extensive experi-
ence in fundraising, programming, marketing and
communications.
He is an international educator and founding fac-
ulty member of the Master of Arts Management
program at George Mason University, and in 2016
served as an Aspen Institute Non-Profit Leadership
Among his achievements, Hill directed a $125
million expansion of the historic Arena Stage in
Washington, D.C., securing the largest single gift
ever made to a theater in the United States.
At St. Bonaventure, he oversaw the construction
of a new museum complex, the addition of an
artistic residency center and the quadrupling of
programming at the university's multi-venue arts
complex.
During his college years, he served for a time as
assistant editor for The Chautauquan Daily, and
later served for several seasons as a guest critic for
symphony and theater while serving as director of
the Regina A. Quick Center for the Arts.
Hill earned a bachelor's degree in journalism at
St. Bonaventure, where he is a member of the
Board of Trustees, and a master's degree in arts
and cultural management from Saint Mary's Uni-
versity of Minnesota.
Hill named Chautauqua Institution president
Alums Dee and LeBoeuf inducted into
new Army ROTC National Hall of Fame
Read an expanded version of this story at
www.sbu.edu/NationalHallofFame