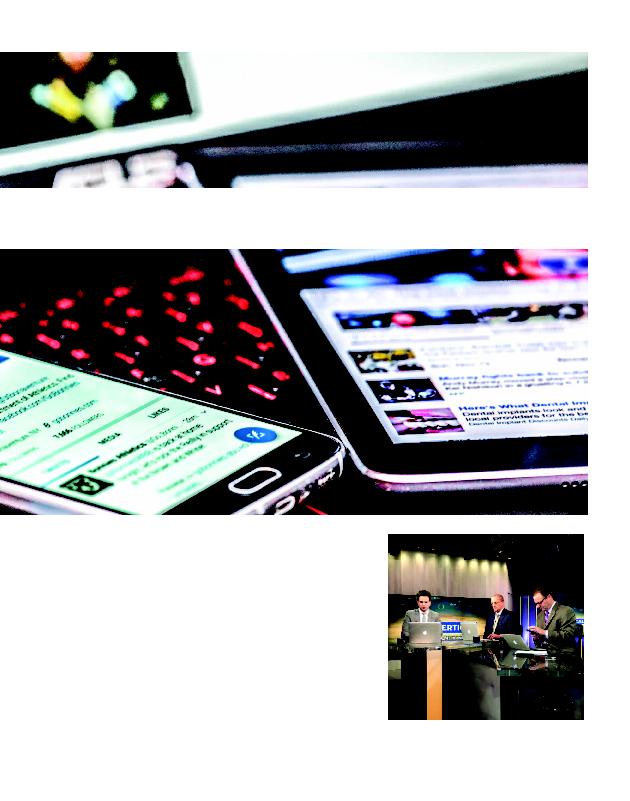 I
N

2
-
1
E CHANGERS
"I do think Twitter is essential. I'm not sure the Instagrams and Snapchats are
necessarily as essential professionally," Vaccaro says. "I think the other stuff is
fun if you want to have a social media presence, but I think, professionally, Twit-
ter is a thing at the end of the day that allows a forum for my work to get dis-
tributed. I'm more interested in posting my column than posting the
wisecracks."
But he's posted a wisecrack or two along the way. In fact, his weekly Vac's
Whacks sidebar is nothing but a litany of one-liners that he'll occasionally screen
first on Twitter.
A sports columnist must have a distinctive voice, he says. Social media, at
times, can boost that brand. Yet Vaccaro romanticizes about an era before the
internet, decades ago, when readers clung to columnists' gospels in newspapers.
"In terms of the larger picture, I would love to have been able to work in the
late '60s, '70s and into the early '80s, when ... we really did rule the cities that
we worked in -- not me, but those who had this job in those days," he says. "It
was the ultimate voice of authority. It was the ultimate clearinghouse for the
local teams. A lot of times, teams wouldn't do anything without first at least
wondering how is so-and-so going to respond?"
Journalism then became more complex. The daily routine of waiting for the
morning paper for a perspective on last night's game vanished.
Adrian Wojnarowski, '91, (right) reaches 1.5 mil-
lion Twitter followers while covering the NBA
with "The Vertical" on Yahoo Sports.