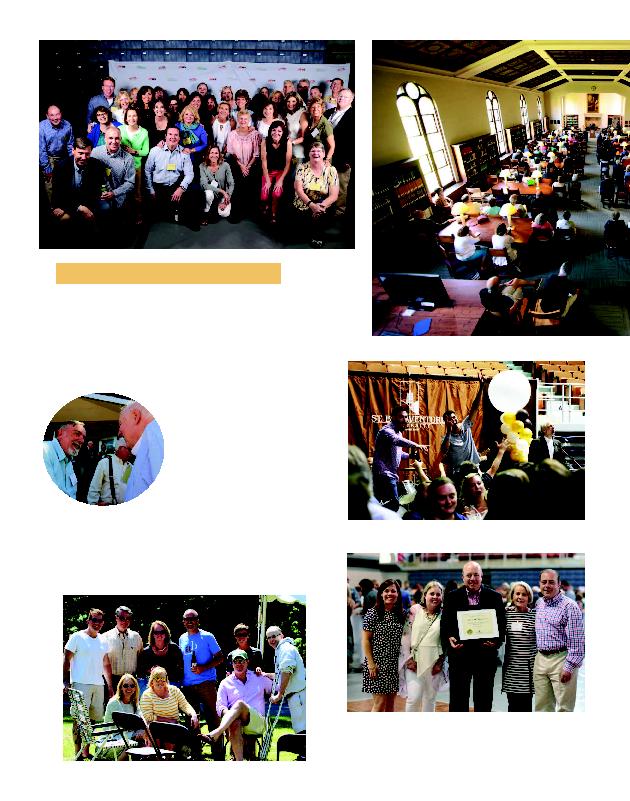 T
he temperature was a little cool for June, but
hearts were warmed as more than 900 alumni
and guests rekindled friendships during Re-
union Weekend 2017. Sentiments such as "It's so
good to be back" and "it's so good to see you again"
filtered through the air as alumni
highlights from the festivi-
ties -- alumni gave a warm
welcome to our new presi-
(top, center), who began his
1; and our three-hour Saturday evening
social was a winner! And yes, we will bring it back
again next year! Speaking of next year, Reunion 2018
will be held June 1-3.
Richard P. Kearns, '72 (center), was recognized Reunion
Weekend as the 2017 William P. "Stax" McCarthy Alumnus
of the Year for lifelong service and dedication. He is pic-
tured with his wife, Mo, and children Nora, Erin and Brian.
Welcome home, Bonnies
ALUMNI REUNION WEEKEND 2017