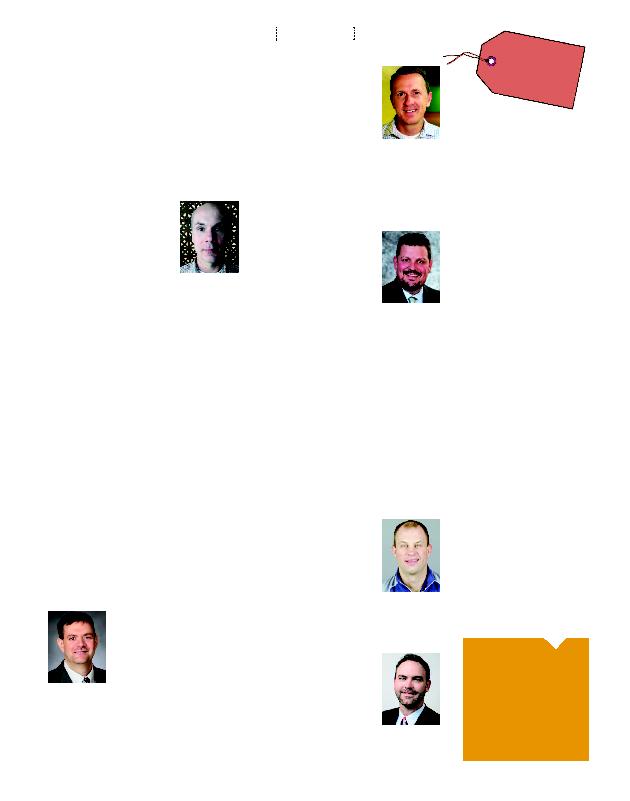 Michael John Carnevale, '58
John J. Rooney, '58
John A. Lucarelli, '63
John McCoy, '63
John J. Pionzio, '63
Vincent C. Bowers, '68
Karen Francis Hoch, '68
Arthur M. Kearney, '68
James S. Radgowski, '68
Anne (Gravelle) Hite, '73
Marianne E. (Heaney) Joyce, '73
Vincent T. McKelvey, '73
James H. Nangle, '73
Michael W. O'Sick, '73
Leonard J. Casciano, '78
William B. Fulton, '78
John M. Joyce, '78
David L. McDonald, '78
Andrew E. Scherding, '78
Sean James Cullen, '83
William M. O'Connor, '83
Sharon Lynn Smith-Boland, '83
James J. Sonnick, '83
Timothy Patrick Butler, '88
Laurie Ann (Kieffer) Lynn, '88
Kristen (Linderman) Oxley, '88
Margarita (Alvaro) Romano, '88
Timothy H. Cowin, '93
Timothy N. O'Connell, '93
Christopher Lee White, '93
Erin L. (Clark) Johnston, '98
Elliotte A. Bowerman, '03
Bridget A. Platten, '03
Stephanie L. Fosnight, '08
Benjamin R. Howe, '08

2
We've lost touch with a num-
ber of alums and need your
help! Our hope is to start find-
ing lost alumni who will be
celebrating their reunion in
2018. If you know the where-
abouts of the following
alumni, please let us know at
www.sbu.edu/foundalumni.
criminal law, DWIs, civil litigation, personal injury,
and vehicle and traffic law. Long active with the
State Bar, he is a former chair of the Young
Lawyers Section and a member of the Commit-
tee on Continuing Legal Education. Active in the-
ater, Stanclift has been a member of the Glens
Falls Community Theater and the Hudson River
Shakespeare Company. He serves on the Board
of Directors for the Charles R. Wood Theater in
downtown Glens Falls.
1995
Andres Calderon
Foreign Service in January 2015.
After successfully completing his
first two-year consular tour at the
U.S. consulate in Ciudad Juarez,
Mexico, Calderon will begin his
second two-year consular tour at
the U.S. embassy in Accra,
Ghana, in September. J
ustin Reid
to partner on the Health Care Tax Exempt team in
the Buffalo office of Bonadio & Co., LLP.
1997
Justin Craig
was named senior director of Pro-
gramming and Operations for the national ESPN
Radio network. In this capacity, Craig is responsible
for all aspects of ESPN Radio programming and
production, including oversight of "Mike & Mike,"
"The Dan Le Batard Show with Stugotz, Russillo &
Kanell," and nighttime and weekend program-
ming.
Kelly A. Fernald
teacher and teaching assistant principal at The
Saints Academy in Beverly, Mass. Fernald is work-
ing on a certificate of advanced graduate studies in
leadership through Salem State University.
1998
Fr. Peter Mallin, O.F.M. Conv.,
doctor of bioethics degree from Loyola University,
Chicago, graduating May 9. A Conventual Francis-
can priest, Fr. Peter has served as a board certified
chaplain for Providence Little Company of Mary
Medical Center in Torrance, Calif., since 1999.
1999
Vincent Pasini
has joined Dopkins & Company,
LLP, a full-service certified public accounting and
consulting firm, as a senior asso-
ciate in the Assurance Services
Group. Pasini holds extensive ex-
perience in contract design,
management and review/audit
of financial statements. Prior to
joining Dopkins, he enjoyed a
15-year career at an interna-
tional food services and facilities management
company.
Ed Prue
is a senior account manager
at Pinckney Hugo Group, a full-service marketing
communications firm. Prior to joining Pinckney
Hugo Group, Prue worked in marketing and ac-
count services at Bankers Healthcare Group and
another local agency in Central
New York. Pinckney Hugo Group
is a full-service integrated mar-
keting communications firm pro-
viding strategic solutions for
clients in a broad range of in-
dustries. Prue lives in Camillus.
2001
Martin Boryszak
CEO of Sisters of Charity Hospital in Buffalo. He
will oversee the hospital's Main Street and St.
Joseph campuses. Boryszak is transitioning from
his role as chief operating officer at Sisters Hospi-
tal, a position he has held since
2014. He joined the hospital in
2009 as director of finance and
was named vice president of op-
erations at the St. Joseph cam-
pus in 2012. Notable projects
during Boryszak's time as Sisters
Hospital COO include imple-
menting a site "realignment
strategy" across both campuses, including the
successful implementation of a multi-phase revi-
talization plan at the St. Joseph Campus and the
opening of St. Vincent's Health Center in collabo-
ration with Erie County to better serve the pri-
mary care needs of patients in Buffalo's
Broadway-Bailey neighborhood. Boryszak re-
cently completed certification in Managing
Healthcare Delivery through the Harvard Business
School. Boryszak is enrolled in a fellowship pro-
gram through the American College of Health-
care Professionals and is an executive committee
member on the University at Buffalo's School of
Management Alumni Board of Directors. A na-
tive of South Buffalo, Boryszak lives with his fam-
ily in Lakeview.
2002
Mike Lindsley
the New York State Broadcasters
Association with the Excellence
in Broadcasting Award for Out-
standing Sportscast. Lindsley is
the drive-time host on sports
radio station The Score 1260
(WKSO-AM) in Syracuse.
2003
Spencer Peavey
was appointed assistant vice
president of Student Affairs at Alfred State -
SUNY College of Technology,
overseeing Student Engage-
ment, Health and Wellness, Civic
Engagement, Career Develop-
ment and New Student Orienta-
tion. He joined Alfred State in
2006 as the director of Student
Activities and Orientation, and
became the senior director of Student Engage-
ment in 2012. Prior to joining Alfred State,
SEND US NEWS OF YOUR
ACCOMPLISHMENTS
To submit career updates,
use the enclosed envelope
or fill out an online form at
www.sbu.edu/BonaMag.
Attending an alumni chap-