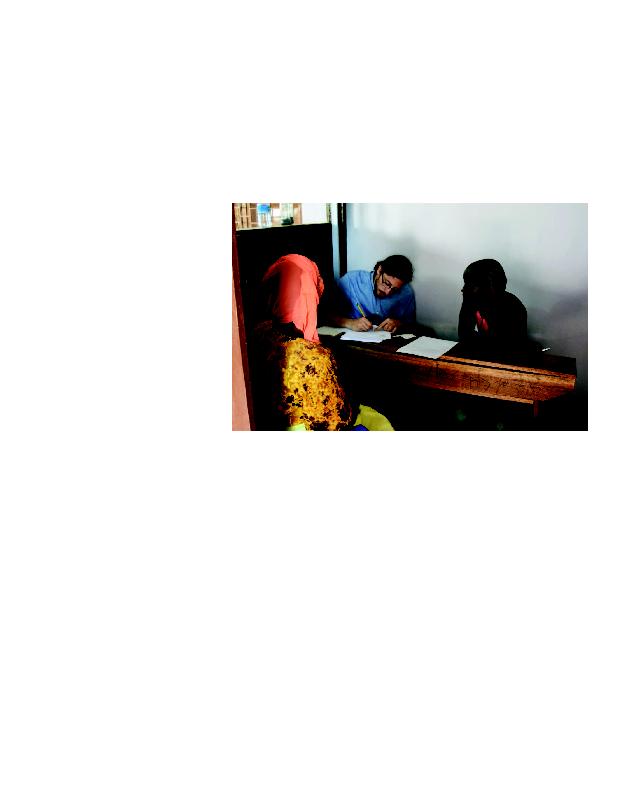 munity of people who care and share with each other. They build in-
tegrity, a way to show love to one another."
Palmer says the students who work with him are creating true part-
nerships. "We are teaching in a way that adds dimensions to all of
their lives," he said.
Annunziato, who now lives in Houston, was born in Buffalo and
grew up in Olean before completing a degree in business manage-
ment at St. Bonaventure. Annunziato co-founded EIV Capital in 2009
and currently serves as a member of the Investment Committee,
where he leverages more than 40 years of commodity trading experi-
ence to provide strategies for managing commodity price risk. In
1997, he founded AAA Capital Management Advisors, Ltd. He spent
more than 20 years at Citigroup and a predecessor firm providing en-
ergy futures brokerage, hedging, and investment advisory services to
a wide range of commercial traders and individual investors.
Annunziato also worked with Palmer in incubating local busi-
nesses, the most notable being Helpified, an online digital training
platform. Six years ago, student Shane Hvizdzak (classes of 2010,
'11) approached Palmer with the idea that would become Helpified.
A meeting with Annunziato -- followed by years of partnering with
Hvizdzak -- has resulted in a strong web-based enterprise with 3
million web visitors and 350 business clients that is headquartered
in Bradford.
"We have been able to leverage the know-how and technology
that we have developed with Helpified to provide some amazing
opportunities for our SBU students," said Palmer. "We are using
what we have learned with Helpified to secure grant funding to ex-
pand C4 Consulting. Our vision is that in five years C4 will be a na-
tional consulting brand with franchises across the country."
Annunziato sees the success of Enactus' reach as a combination
of Palmer's energy that he brings to the students and the gifts the
students have received in return.
"It has been a very good way to show what you can do when you
take (financial) capital and intellectual capital and add to the good of
the world. Bring something to a neighbor. These have not happened
because of my vision, but kids trying to help, and trying to engage.
It's been successful because of the belief that we can help," An-
nunziato said.

2
Gerhard is back at Yale this summer after being sought out to
apply for a Global Health Leadership internship with Unite For
Sight. "This experience is giving me the exposure to the non-
profit sector and how academics interacts with the non-profit
sector in the field of global health. It's also amazing to be
able to learn about sustainable and culturally conscious global
health practices," Gerhard said.
Rodriguez sees this as just one more example of how the
world is becoming a global village.
"I think the more exposure young people have to this
change, the better equipped they will be to strengthen those
connections, and heal our broken world," he said.
"I want students to come on our trip
and simply work with our nonprofit. I
want them to forget they're in school and
forget that this is `educational.' The expe-
rience of being with the people in the
community, of caring for their children and
seeing each other as the same, that's really
how we are going to change this world. I
just hope that I'm working hard enough
for the kids to get to that moment," Ro-
driguez said.
He is grateful for the opportunities he
had at St. Bonaventure and for professors
like Todd Palmer who repeatedly encour-
aged him.
"Without Todd, I'm not sure EIA would
exist," said Rodriguez. "It's kind of insane
to encourage a bunch of 18- to 19-year-
old students to go to Uganda and start a
microfinance institution, if you think about
it. But he has a gift for recognizing capa-
bilities and talents in students that they
don't recognize in themselves. He pushes
you to do the work on your own, and as-
sumes you can do it. That's how you instill confidence at a
young age, how you teach entrepreneurship, and really, how
you produce leaders."
He is thankful for Palmer's confidence in him. "Simply, Todd
believed in me, which helped me believe in myself," Ro-
driguez said.
Paying it Forward
Palmer is grateful to alumnus A. Anthony Annunziato, '71,
who, 15 years ago, encouraged entrepreneurship programming
through a gift to St. Bonaventure.
"A lot of this has been built upon Tony Annunziato's vision
through his gifts to the university," Palmer said. "Tony has given
us the means and the freedom to make all of these things hap-
pen through Enactus."
For Annunziato, human connection is the key.
"I don't believe in just giving money. There should be some
value added in the community -- whether in Olean, N.Y., or the
Bahamas," Annunziato said. "That's what I was searching for.
Todd did a good job in trying to use that money in creative
ways, to get things that students would be involved in," he
said.
"It's not just the skills the students are learning. I think it's
good to be able to look at and contribute to society in general
and take the gifts that you are given to help others," Annunzi-
ato added. "It's a model that helps build communities. A com-
Zach Rodriguez, chief operations officer with Embrace it Africa, travels to Uganda about
every six months to meet with clients at Mikwano Microfinance.