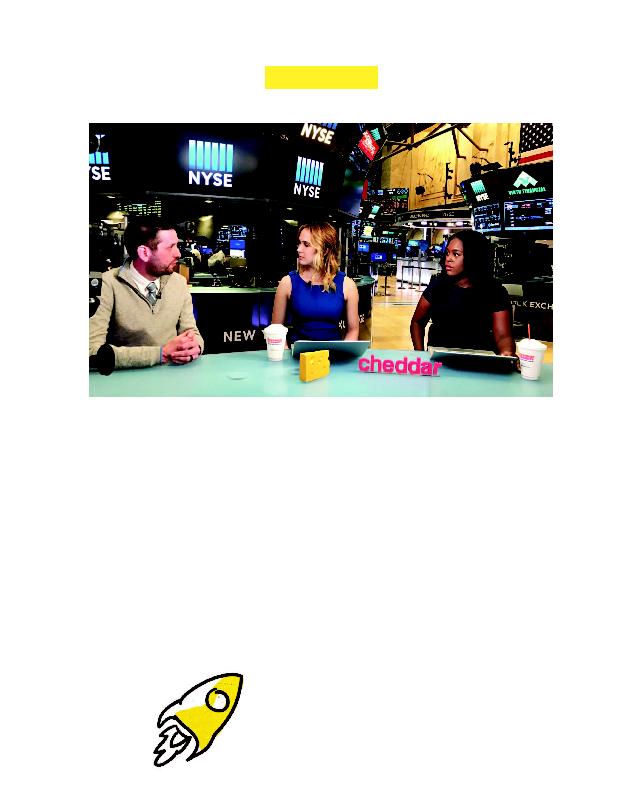 probably not growing in your career," he
said. "Sometimes challenges can be frustrat-
ing, but once you solve them, it's all worth
it."
Jordan came to Bonaventure in 1997 with
the idea that a tight-knit school would fit his
personality and career path -- and he was
right.
"I think having a smaller school where you
have one-on-one instruction made a lot of
sense for my personality and who I was. And
computer science, it's not the easiest subject
to figure out on your own."
Bonaventure was a strong foundation to a
life full of challenges, and ultimately, entre-
preneurship.
Bonaventure has influenced al-
most everything I've done in
my career," he explained.
His path in the computer sci-
ence industry started out with an
Olean businessman looking for re-
cruits from the computer science de-
"The guy was trying to build software
around fulfillment services. He came to
Bonaventure looking for people in computer
science. It wasn't your typical first job out of
college... I was basically thrown directly into
the fire," Jordan said. "It was a forcing func-
tion to not just rely on other people, but to
figure out how to do it yourself."
Ultimately, this baptism-by-fire approach
helped him to branch out on his own at Nar-
rative, which he started in February of 2016,
though, he notes, at first it "didn't look
much like a company at all."
While entrepreneurship is difficult, Jordan
recognizes the rewards, in spite of the chal-
lenges.
"We don't always have the answers and
the answers aren't always simple," he said.
"Usually, though, I know it's time to go to
another company when I can come in and
no longer break a sweat."
FOLLOW JORDAN'S BLOG:
blog.narrative.io/@nick_jordan

2
T
he concept for Nick Jor-
dan's Narrative is simple: a
technology company that
makes it easier for organizations
to buy and sell data to one an-
other.
But, in execution, the job isn't
"There's never a day that we
come into the office and think
we have everything solved," Jor-
dan, Class of 2001, said. "It's re-
ally hard to come into work
every day and not know what
the solution is going to be. I'm
constantly uncomfortable."
While the challenges pre-
sented to him in his field can
be difficult to overcome,
solving problems makes
his job worth it.
some level of dis-
comfort in what
you're doing, you're
Nick Jordan (left) appeared on Cheddar News in April. Cheddar is a live Post-Cable Network focused on covering
innovative products, technologies and services that broadcasts from the floor of the New York Stock Exchange and
the Sprint Flatiron Building Store.
STARTUP SUCCESS
Meet NICK JORDAN, '01
CEO and founder of Narrative, an online platform that connects buyers' and sellers' data