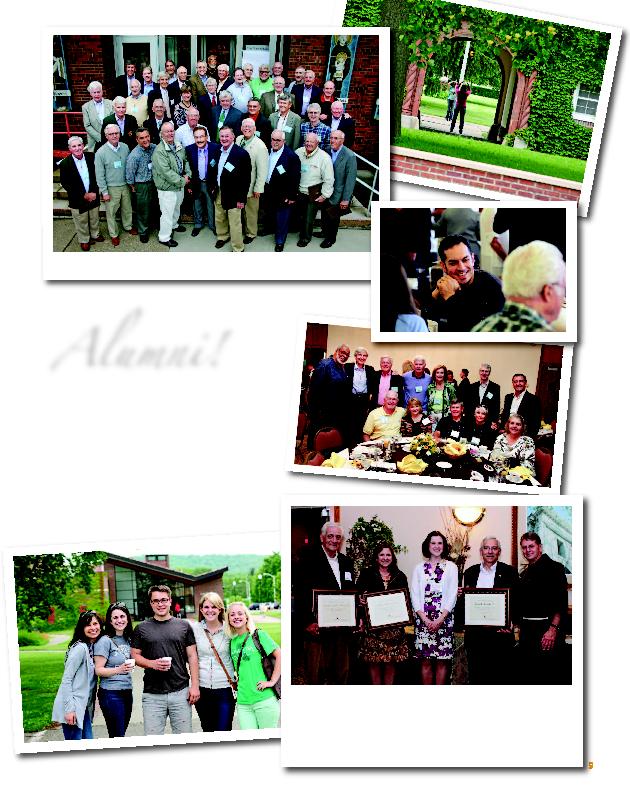 More than 900 of our closest friends celebrated
Alumni Reunion 2013 in June with lots of laughs,
hugs, and an occasional tall tale. View and
download hundreds of images from the weekend
at www.sbu.edu/bonaflickr.
Save the date for next year -- June 6-8, 2014.
We'll be celebrating class years ending in 4 and 9,
though all alums are always welcome.
We look forward to seeing you!
Members of the Class of 1963 marked their 50th anniversary as alumni.
St. Bonaventure presented alumni from three decades with William
P. "Stax" McCarthy Alumnus of the Year honors during the annual
Reunion Weekend. Larry Weise, '58 (left), Denise Romand, '83, and
Robert Mantilia, '73 (second from right) pose with their awards
with Tena McCarthy, '78, (William "Stax" McCarthy's wife) and
Br. Ed Coughlin, O.F.M., vice president for Franciscan Mission.