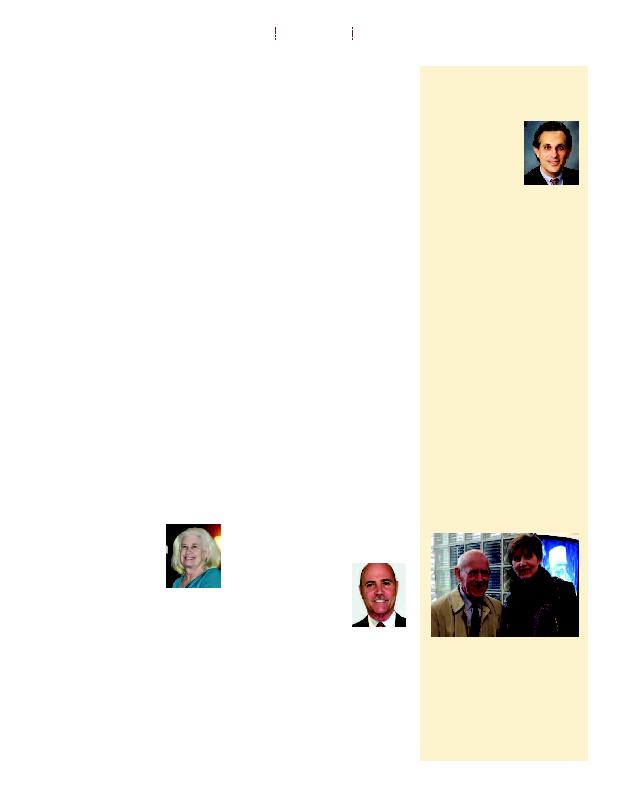 2
ral" in 1983, and serving as the catcher for
the American League in the Bisons' historic
"The Grand Old Game" Old Timers Game in
1984 at War Memorial Stadium. He served as
a professional scout for the Pittsburgh Pirates
from 1982 to 1988 and the Kansas City Roy-
als in 1989, and was named a voting member
for the Buffalo Baseball Hall of Fame in 2003.
Lester has served as Williamsville South's ath-
letic director since 1985 and was named Sec-
tion VI Administrator of the Year in 2014. He
was inducted into the Amherst Avenue of
Athletes and the Western New York Hall of
Fame. Lester has coached football, baseball,
basketball, volleyball and wrestling during his
distinguished career in Western New York.
1972 -- Craig Speers
Erie County Fiscal Stability Authority (ECFSA)
by New York Gov. Andrew Cuomo and As-
semblyman Robin Schimminger. He will serve
as a board director. The ECFSA serves as the
financial oversight authority for Erie County,
which has a budget of more than $1 billion.
Speers served on the staff of the New York
State Office of the State Comptroller for 36
years. Speers has also been named the 2015
Labor Leader Volunteer of the Year by the
Buffalo Combined Labor Council AFL-CIO for
his outreach duties and efforts as regional
president of the NYS Public Employees Feder-
ation Retirees.
1975 -- Joe Kelly
is assistant superintendent
for Instructional Programs for the Monroe 2-
Orleans BOCES. In November 2014 he was
awarded the Crystal Apple award, which is
the agency's highest award. Kelly was recog-
nized for his achievements and for exemplify-
ing the values and vision of the organization.
Mary Bigelow Overington
Community Service Award
from the Graduate School of
Social Work of the University
of Denver. Overington was
nominated by the executive
director of Clothes to Kids of
Denver for the many hours
she has dedicated as a co-
founding member of this non-profit. Clothes
to Kids of Denver provides approximately 21
articles of free clothing to low-income school
children in Colorado. To date, the organization
has served more than 20,000 children.
Stephen Ullrich
, professor of immunology at
the University of Texas MD Anderson Cancer
Center, was elected as a Fellow of the Ameri-
can Association for the Advancement of Sci-
ences. AAAS Fellows are nominated by their
scientific peers and election is based on meri-
torious efforts to advance science and its ap-
plications.
1976 -- Lisa Robert Lewis,
Record, The Saratogian and the Community
News, was named Media Person of the Year
by the Women's Press Club of New York State.
The award recognizes the accomplishments of
a person who is active in print or broadcast
journalism in the state. Lewis joined The
Record staff in 1976. She held various report-
ing and editing roles before being named edi-
tor in 1999. In 2013, when the staffs of The
Record and The Saratogian were merged, she
assumed the additional responsibilities of edi-
tor of The Saratogian and the newspapers'
other products, including the weekly enter-
tainment section. Lewis serves on the New
York State Associated Press board, the New
York News Publishers Foundation, the Rensse-
laer County Regional Chamber of Commerce
board, The Arc of Rensselaer County Founda-
tion Board and recently joined the advisory
board for the Salvation Army in Troy after
completing a six-year term on the board of
the YWCA of the Greater Capital Region.
Paul Nunnari
was named president of KAO
Canada. His previous assignment was U.S.
vice president of sales. Nunnari began his ca-
reer with Procter & Gamble and spent 25
years at Johnson & Johnson, where he held
numerous positions and was a 14-year mem-
ber of the companies' management boards.
Among the many KAO Canada brands are Jer-
gens Lotion, John Frieda Haircare and Biore
Skincare.
1977 -- Mark Thompson
with the Lifetime Achievement Award by the
Association for University and College Coun-
seling Center Directors at the organization's
2014 Annual Conference in Chicago. Thomp-
son has served as the director of Colgate Uni-
versity's counseling center since 1997. His
wife,
Nancy, '82 MSED,
and dean of students at Hamilton College.
1980 -- Joe Baucom,
vice president at Marmon/Keystone, LLC, has
gained overall responsibility
for the northeastern region's
seven locations in addition to
his oversight of the seven
southeastern region facilities.
Baucom joined the company
in 1983 and has held posi-
tions in inside and outside
sales, product management, and national ac-
counts management. He became Charlotte
branch manager in 1996 and was promoted
to VP of the southeastern region in 2012. He
has also served two terms as president of the
South Atlantic Chapter of the Metals Service
Center Institute. Baucom and his wife, Mag-
gie, live in Charlotte, N.C., and have two chil-
dren.
Jeanne FitzGibbons Herrmann
been working for the West Bloomfield School
District for the past two years and is raising
Bonnies, fellow
parishioners connect
Maureen Keenan-LeBoeuf, '76, con-
nected with fellow parishioner and
Bona grad Joe Dunbeck, '51, after
Mass one day when she saw him
wearing a St. Bonaventure shirt.
Keenan-LeBoeuf and Dunbeck are
both readers at Green Hope Station
in Cary, N.C.
ESPN's Chris LaPlaca
receives national award
Chris LaPlaca, '79,
received PR News' Cor-
porate PR Professional
of the Year award in
December 2014.
LaPlaca, a 35-year
ESPN veteran, was se-
lected from a list of
public relations pros from across many
industries.
As senior vice president of corporate
communications, he is responsible for
the company's worldwide internal, pub-
lic and media relations strategies, in-
cluding oversight of consumer,
corporate and employee communica-
tions for ESPN's 50 business units. He
also oversees the company's day-to-day
working relationship with The Walt Dis-
ney Company's corporate communica-
tions and investor relations groups. He is
based in ESPN's Bristol, Conn., head-
quarters.
He has served on several industry pro-
gramming boards, and the boards of
several Bristol or Connecticut commu-
nity organizations, including the United
Way and Bristol's Chamber of Com-
merce. In 2003, LaPlaca was awarded
the Fred Soliani Award for his overall
contributions to Bristol's Caring About
People program, which provides men-
tors to at risk children in need of posi-
tive role models.
LaPlaca also remains active in support
of the Russell J. Jandoli School of Jour-
nalism and Mass Communication.