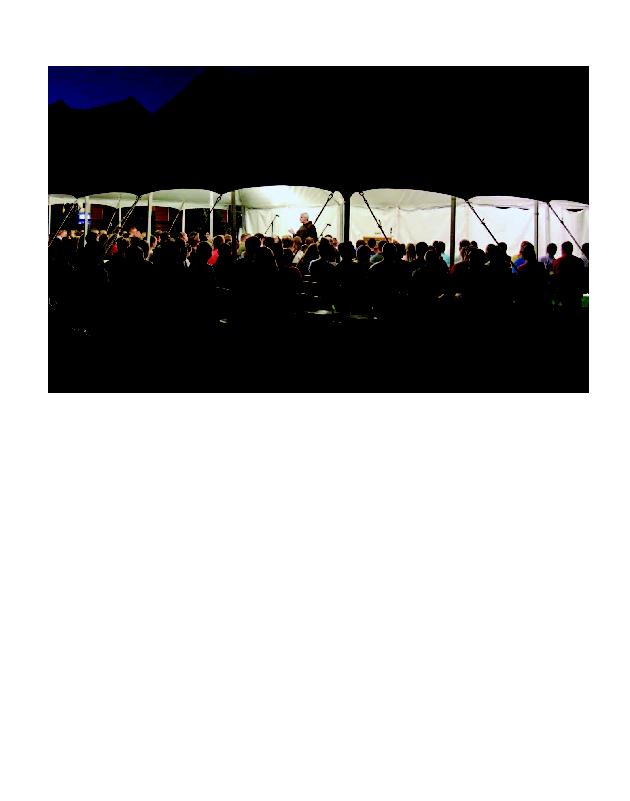 2
University Ministries' Blessing of the Brains prayer service is offered each semester to slow down the anxiety cycle prior to finals.
It was at that time when Fr. Dan Riley, O.F.M., and Fr. John
O'Connor, O.F.M., asked the president, Fr. Damian McElrath,
O.F.M., if ministries could move out of the basement of Butler
Gym into what was the old maintenance building.
T
he maintenance department moved farther west the
previous year to its present location beyond Plassmann
Hall. The vacated maintenance site, a one-floor brick
building located on prime real estate, was up for grabs.
The University Archives tell us that Fr. Dan and Fr. John over-
saw "the $60,000 facelift, completed by a workforce consisting
almost entirely of volunteers. Open[ing] in March 1973, the
newly renovated facility initially had no carpeting, hanging fluo-
rescent lights and little furniture, but was soon furnished to in-
clude a piano, stereo system, movie projector, kitchen, library,
prayer room, study-conversation room and shag rugs. In 1977,
the Campus Ministry Center was rechristened `The Thomas Mer-
ton Center.' "
Under the leadership of Bob Donius and with assistance from
the Lilly Foundation, significant renovations took place at the
center 12 years ago.
The large room that once wore the green shag carpet was di-
vided to create office space to welcome the Franciscan Center
for Social Concern, the University Mission Office, the Office of
Faith Formation, Worship and Ministries, The Warming
House/Bona Buddies, and Mt. Irenaeus.
Yet with all the changes, the Franciscan spirit of building and
rebuilding God's "house" continued. The countless number of
students, faculty and staff who have come to The Thomas
Merton Center over the years found a place to rebuild them-
selves, and one another, within that simple brick building.
They knew they could always find the spirit of welcome and
spiritual exploration in the heart of campus.
T
he new ministry center will occupy the same location.
Construction of the William E. and Ann L. Swan Busi-
ness Center has resulted in a newly formed campus
quad that is the place to be. It is a perfect intersection for
those walking from the Reilly Center to the library, Butler Gym
or Café La Verna, or between Plassmann and Robinson, Falco-
nio and Doyle halls.
As Franciscans, we want to be in the crossroads of people's
lives -- in the great, fantastic and wonderful times, as well as
the painful, difficult and challenging times. Fr. Michael Blastic,
O.F.M., in a presentation he made to the guardians of Holy
Name Province in 2005, used the word conversatio to imply
that the friars should be among the people.
Fr. Michael explained that "using the Latin word conversatio,
the root of the term conversation, the rule (of life of the friars
minor) envisages a conversation (being with and towards an-
other)."
He went on to say that "the brothers' manner of life is thus
[http://web.sbu.edu/friedsam/archives/buildings/uminn_engineering.htm]
Photo by Rachel Konieczny, '17