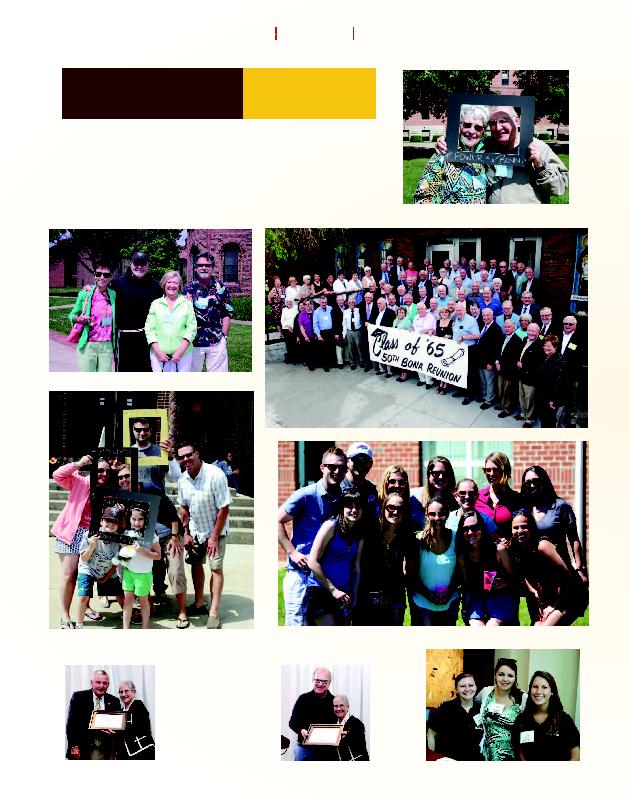 There's only one way to say it --
Thank you, Alumni!
came back to campus in record numbers (more than 1,100) to
enjoy a magical weekend at the place you still call home.
We're already starting to plan Reunion 2016, slated for the
weekend of June 3-5. Honored class years end in 1 and 6.
Please join us!
REUNION
2015
John Berger Sr., '60 (left), a
senior client executive with
Lawley Insurance, and John
McGinley Jr., '65 (right),
partner at Eckert Seamans
Cherin & Mellottwere, were
named 2015 Alumni of the
Year.
Kudos to the SBU alumni of the year