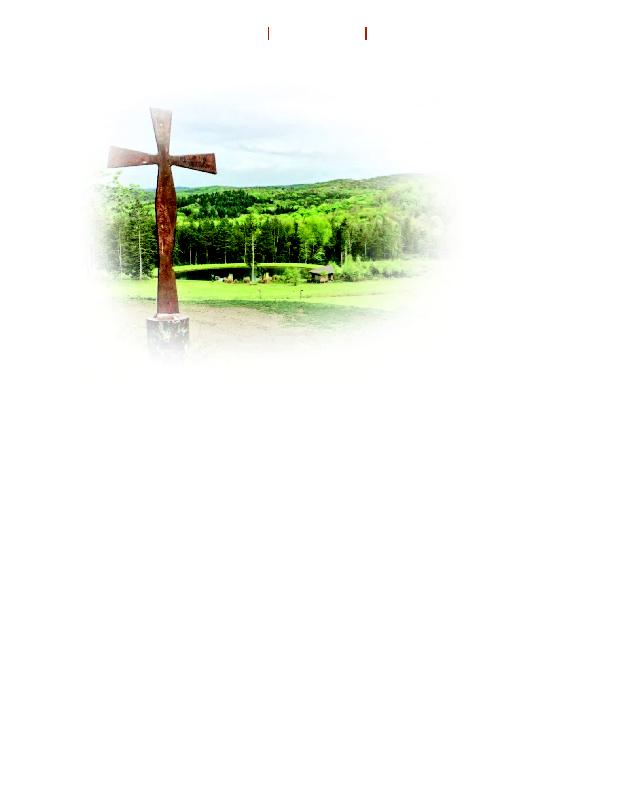 2
WE KNOW YOU as life itself, as joy and friendship, you who have called us into life.
YOU HAVE FED US on the "finest wheat" and we have shared our fill with one another with beverages of
friendship, finding joy and compassion with one another.
GOD OF LIFE, help us to be attentive to those who seem to miss out on some of life. The world is before us
now and all around us, and places and people near to us eat the food of friendship and the joy of life that we
MAY WE FLOURISH more and more, and in our thriving find our way to those who are not and give them
YOU WASHED OUR FEET one time after the snow and mud and difficult days at Bona's. We have helped
each other and now help others, too. May our hearts and minds help our feet to follow you and our hands
reach what you teach us to do. In our caring, may we give thanks because of one another's care.
GOD OF LOVE AND LIGHT, we learned a lot about this at Bona's. You have graced us so that we can
teach and grace each other. Help us still to be lifelong students of your love. May we be attentive and teach
Our Way, The Bonaventure Way
A Prayer by Fr. Dan Riley, O.F.M.