St. Bonaventure University
Clubs & Organizations
---
Getting involved in a club or organization on campus is a great way to meet new people, enhance your college résumé and participant in an activity for which you have great passion. We offer more than 80 student-led clubs and organizations to keep you active and engaged.
Attend our annual Club & Organization Fair

A club and organization fair is held on the lawn outside Hickey Dining Hall at the start of each new academic year. Representatives of existing clubs and organizations provide information about their activities and encourage like-minded students to join them.
Interested in joining?
To learn more about a club or organization, or becoming a member, contact:
Rob DeFazio, Director
Center for Activities, Recreation & Leadership
and the Richter Recreation Center
(716) 375-2190
Send an email to Rob


Academic Clubs
---
Opportunities for students to better themselves, their campus and the community as they pursue academic interests

We strive to inform the campus community that deaf culture exists and that we as a college community can support that culture, even though we are a predominantly hearing university.
Our aim is to increase the overall opportunity for all students to learn, practice, and/or apply American sigh language, and to expand on their ASL interests and desires outside the classroom setting.

In addition:
We hope to raise deaf awareness on and off campus, forming a campus community that holds a respectful and understanding demeanor for deaf communities and their culture. We believe it is significant deaf communities to see a predominantly hearing campus fostering a respectful attitude toward deaf values.
We work with other ASL/deaf clubs at other universities to promote deaf awareness and support harmony between deaf, hard of hearing, as well as hearing people as a whole.
We strive to have all members of the club to be able to fingerspell, a basic ASL skill. We occasionally host events to teach fingerspelling.
We seek to organize trips to nearby deaf communities including those in Rochester, Buffalo, and to engage with deaf people in the Olean area.
We organize and facilitate on-campus deaf awareness activities.
In creating this club, we really hope to inform the SBU community that deaf culture does exist, and that we as a college campus can support their culture even though we are a predominantly hearing university.
The club's main goal is to promote science through outreach activities on campus, in local schools, and at events in surrounding communities. Club members develop and facilitate hands-on activities in order to demonstrate that science is all around us, and that science is fun.

Members of this student club are granted access to the American Society for Biochemistry and Molecular Biology, giving them access to a wide range of newsletters, journals, blogs, classes, video seminars, and more.
The Bonaventure Education Association (BEA), a voluntary organization open to students in all majors, is a group of dedicated individuals working toward excellence in the classroom, service to the profession, encouragement of lifelong learning, and giving back to the community in the area of academic need.

We conduct service activities in the community, such as a Book Walk fundraiser to benefit local Head Start programs, and a Halloween-themed Trunk or Treat literacy event for children.
BonaReach harnesses the resources and programs available at St. Bonaventure University as well as from the outlying community to enhance accessibility of academic and extracurricular opportunities for local high school students.
An abundance of empirical and statistical data indicates that Cattaraugus County, and by extension the communities of Olean and Allegany, are socioeconomically disadvantaged.
Consequently, grade-school students have lesser means to fulfill their academic interests and are presented weaker extracurricular avenues when compared to their counterparts from other areas, demonstrating a clear need for community-initiated support.
St. Bonaventure University has strong partnerships with the surrounding regions and, using its capital resources, organizes numerous activities in multiple areas: academic clubs, the arts, multicultural clubs, honor societies, leadership, service & advocacy, spiritual life, student media & publications, networking events and faculty talks.
Opening such an environment to this young demographic through voluntary tutoring, providing an interface for high school involvement in collegiate affairs and sponsoring a scholarship program serves as the premise for the foundation of this organization, BonaReach.

Interested?
If you are interested in BonaReach or would like to make further inquiries, please send an email to bonareach@bonaventure.edu.
Enactus is an internationally recognized nonprofit organization that promotes partnership between leaders in business and university students to make a difference in their local communities and around the world.
The St. Bonaventure chapter, the largest service organization on campus, makes an annual entrepreneurial service trip to the Bahamas.
See School of Business Clubs & Organizations
The Family Business Club prepares students to be significant contributors to family-run businesses as employees, customers, suppliers and advisers. It also strives to help those interested in starting a family business.

See School of Business Clubs & Organizations
The St. Bonaventure History Club seeks to gather together like-minded individuals with an interest in the past.

We strive to mirror the goals of the history department, which include learning about the past in addition to cultivating communication and research skills.

Additionally, we supplement this with discussion of historical events, watching history-themed movies and meeting history students to assist with their academic progress.
The Management Club provides members an opportunity to develop personally and professionally through education, association with business professionals, and the development of leadership roles.

We seek out opportunities for students to become educated and caring members of the university community and to the general business community.

See School of Business Clubs & Organizations
The Marketing Club is open to all students, regardless of year and major, who are interested in marketing. Our club provides opportunities for students to gain information about marketing careers.

See School of Business Clubs & Organizations
The St. Bonaventure Math Club is all about experiencing the power and beauty of mathematics through fun, hands-on activities. We work on puzzles and math challenges, build special projects, play games, and 3D print amazing structures.
Previous activities have included
cutting Möbius surfaces into bagels
making origami elevated icosahedra
building "tetroblerones" (mathematical "sculptures" made from 12 Toblerone packages)
verifying and generalizing the Wine Bottle Theorem (a remarkable fact about circles that was discovered by stacking wine bottles)
3D printing a three-dimensional optical illusion
working on a fractal jigsaw puzzle (which we have not yet completed—it has just 11 pieces, but it's quite challenging).
Club meetings are typically held in the Mathematics Suite, De La Roche Hall room 301.
To be included on our email list, contact the club's faculty adviser:
Dr. Christine Uhl
De La Roche Hall 301 E
(716) 375-2474
Send an email
The Mock Trial Club at St. Bonaventure University competes in tournaments against teams around the country using mock trial cases provided by the American Mock Trial Association (AMTA).

Each year, AMTA puts together a criminal or civil case for college students to argue and present throughout the academic year.

We attend invitational tournaments at other schools, compete in the AMTA National Tournament and host our own invitational tournament annually.

Follow us on Twitter @SBUMockTrial.
St. Bonaventure University Model United Nations (SBUMUN) is an academic club that allows students to expand their knowledge of the United Nations.
Members participate in simulations in which they portray a member of the UN in one of its principle bodies, committees or organizations by debating current international issues pertinent to the UN or any international organization.
During the fall semester, the club participates in scrimmages hosted by Mercyhurst College and attends the Lake Erie International Model United Nations Conference (LEIMUN).
During the spring semester, we attend a collegiate conference of our choice and host our annual St. Bonaventure University Model United Nations High School Conference for students from high schools in the region.
In recent years, SBUMUN members were awarded medals for their superior knowledge of rules and procedure, portrayal of their delegation and debating skills.
The club was awarded the Small Delegation Award from the 2012 LEIMUN Conference and placed second in the fall scrimmage at Mercyhurst College.
Students may receive three credits for joining SBU Model UN as a class.
Annual SBU MUN High School Conference
Each March the Model United Nations organization hosts a high school conference where numerous high schools from Western New York and Northern Pennsylvania come to St. Bonaventure. At this weekend-long event, high school students demonstrate their research and debate skills as they compete with one another for awards.
The conference also allows St. Bonaventure students to chair a committee and apply the parliamentary procedures that are used within the United Nations.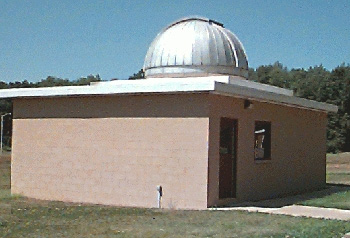 The SBU ORION Astronomy Club aims to encourage the inquiry of our natural world through group study of astronomical phenomena. The club hosts numerous activities, including viewings of the night sky at the university's observatory.
To keep up with the club's activities, follow us on Facebook.

The club's name, ORION, is short for Organization of Recreational Inquirers of the Natural world, as well as the name of one of the best-known constellations in the night sky.
The university observatory is located behind Reilly Center, near the university baseball field.
The observatory houses three reflector telescopes: an 11-inch Schmidt-Cassegrain that is permanently mounted under the dome, and two 8-inch Schmidt-Cassegrains that can be mounted outside on the deck.
The Physical Activities Club supports physical activity programs for children in the area and for SBU students. The club is designed to help people live healthier lifestyles.
We work to enhance student opportunities for professional experiences, community involvement and public service activities on and off campus. We coordinate activities related to physical education, sport studies and health sciences as well as attend conferences that provide knowledge and ideas, and promote our education services.
PAC volunteers for numerous events and organizations on and off campus to promote healthy lifestyles, such as Women in Sports Day, Special Olympics New York (SONY), SBU Unified Basketball Competition, SONY Coaching Clinics, SONY/SBU Polar Spray, No Child Left Inside, Enactus fundraisers, Juvenile Diabetes, March of Dimes, our PAC service project, Cystic Fibrosis Walk, Bona Buddies and BonaResponds.
PAC is open to all SBU students. Our officers are elected from physical education, sport studies and health science majors. PAC is a way to give back to our university and community through service-orientated work. Aligning with our mission, we try to promote healthy eating and fitness choices.
Psych Associates includes members of Psychology Club, which is open to anyone on campus interested in pursuing a career in psychology or a related field, and Psi Chi, a merit-based national honor society open to psychology majors and minors who have excelled in their courses.
Psych Associates members participate in various activities, including volunteerism and community service events, such as the annual Bonaventure March of Dimes walk. We also host psychology related events on campus such, as brain week lectures, and we correspond with other university Psi Chi organizations.
Psych Associates provides members with a number of learning experiences that can be beneficial for future graduate programs or careers. Being inducted into Psi Chi serves as a strong résumé builder for students interested in pursuing a graduate level education.
St. Bonaventure University Students in Money Management (SIMM) is an experiential learning program in which students manage a real investment portfolio. It offers students the opportunity to:
Participate fully in all aspects of the portfolio management process
Learn and apply equity valuation techniques
Network with alumni and other business professionals
SIMM is open to all students, regardless of their major. Students must demonstrate a cursory knowledge of investment management and may be required to meet some course prerequisites.
Under the supervision of a St. Bonaventure University professor of finance, students from a variety of educational backgrounds explore portfolio management theory and reinforce their theoretical knowledge by participating in the active management of an actual investment portfolio. An Advisory Board, consisting of donors and alumni, provides general oversight and advisement.
Earnings are distributed at the discretion of the advisory board. Distributions include but are not limited to gifts to the university's Annual Fund, charitable donations to student-affiliated service projects, and reinvestment in The Fund.
The philanthropic use of income generated by the students' efforts is in keeping with the university's core Franciscan values.
For information about SIMM, contact:
Dr. James Mahar
Professor of Finance
(716) 375-2359
Send an email
The Arts
---
Clubs and organizations that welcome students who wish to hone their talents in the visual and performing arts, and to share them in public presentations
Bonacoustics is St. Bonaventure's a cappella group.
We perform at least once each semester, presenting mainly modern music with some oldies or other songs mixed in.

There is a meeting at the beginning of each semester for those interested in learning more or joining the group.
Chattertons is a club dedicated to the art of poetry.

Whether our members draw inspiration from rap and hip hop, traditional poetry or theater, we all write, study, and perform poetry.

In addition to weekly poetry workshops, we facilitate open mic nights in Café La Verna, visits from famous performance poets and a poetry event each semester displaying all of the talent the club holds.
Crafty By Nature provides instruction and some materials for students interested in learning knitting, crocheting, sewing, or other craft skills.
The club also donates practical goods (e.g. hats, scarves, blankets) to organizations as a form of community service outreach. The club also emphasizes fellowship and a sense of community.
The SBU Dance Team team employs a variety of dance techniques including, but not limited to, hip hop, break dancing, lyrical, tap and jazz.
The entirely student-run organization performs during halftime at basketball games and hosts two shows a year. We have put on charity performances, such as raising money for the adoption of a young boy from Africa, and have raised money for the local SPCA.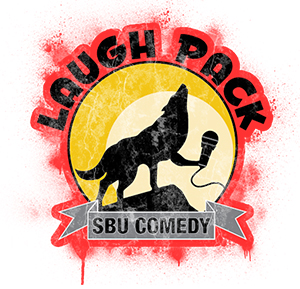 The Laugh Pack, SBU's first official comedy club, specializes in improv, stand-up and sketch comedy.
We perform on campus multiple times each semester. Whether it is a full cast show of select improv games or weekly stand-up in the Rathskeller, you don't want to miss the experience.
We also perform off campus, such as the annual College Improv Tournament in New York City.
Follow us on Twitter and Facebook
The Urban Art Club (UAC) was founded to help bring creativity, unity and motivation to the St. Bonaventure community.
We seek to push people to take innovative approaches to life using art forms or techniques that allow personal style to develop without constraint. Graffiti, hip hop, rap-spoken word, break dancing and more all serve as creative outlets for individuals to discuss campus activities, world events or personal struggles and triumphs.
One of the Urban Art Club's signature events each year is #Tagme. It's a way for students to learn the tricks and techniques of urban aerosol design using constructed stencils to create custom posters.
The club seeks to return a sense of purpose and a spirit of fun to the campus's artistic community, helping students come together to support one another and to bring about awareness and change concerning issues that affect them the most.

Students may earn academic credit while pursuing their passion for music and performance by enrolling in for-credit ensembles offered by the Department of Visual and Performing Arts' music program.
Offerings include Concert Band, Jazz Band, Concert Choir, Chamber Singers and Chamber Ensembles. Public performances are presented each semester.
Athletics & Recreation
---
Opportunities to engage in and/or support athletic competition and sports events on campus
St. Bonaventure cheerleaders entertain and generate enthusiasm in the Reilly Center Arena during men's and women's basketball games and pep rallies.
The squad also travels on occasion to tournaments, such as the annual Atlantic 10 Conference tournaments.
How to join
Tryouts for the 22 roster spots take place yearly. Prior experience is preferred but not required.
Prospective cheerleaders are observed by a panel of judges after several days of practice.
The 22 cheerleaders who score the highest on a combination of cheering activities earn roster spots.
Visit the St. Bonaventure Cheerleading Facebook page for more information.
We offer 19 men's, women's and coed club sports, giving students the opportunity to engage in competitive play against club teams from other colleges and universities.
Learn more on our Club Sports site.
The St. Bonaventure E-Sports Club began initially as a hub for competitive Super Smash Brothers 4 players, but it has expanded significantly with the encouragement of students and the university alike.

The E-Sports Club now has a dedicated gaming space on the 2nd floor of the Reilly Center, referred to as "The Game Room." In this space, there are two Xbox One setups, two PS4 setups, two Nintendo Switch setups and 6 Intel Core i7-9700KF| GeForce RTX 2070 | 16 GB computers. All are available and free for any student to use.

The Game Room is also available on a daily basis for "open play hours" for any student who wishes to use the room.

The E-Sports Club hosts a variety of tournaments, the staple being a bi-weekly Smash Ultimate Tournament. On the off weeks, the club hosts tournaments such as League of Legends, Fortnite, Pokémon Showdown, Mario Kart, NBA 2K and many more.

The club invites players of all skill levels to compete in entry level tournaments and for-glory eliminations alike, catering to every play style at St. Bonaventure.

The club also has a stream account via Twitch where it streams all of its tournaments. In addition to tournament streams, members of the club's executive board also participate in weekly streams.
For information: email gaming@sbu.edu
Twitch: Bonaventure_gaming
Twitter: @bonaventuregam1
Fellowship of Christian Athletes provides spiritual, emotional and social support to St. Bonaventure University's Division 1 student-athletes, club sport student-athletes and nonathletes.
The club conducts weekly meetings, Bible study, group fellowship, service opportunities, and provides regular communication among its members.

Intramural sports for men and women bring members of the campus community together for friendly competition on campus.
Learn more on our Intramural Sports site.
Team Bonas gives students a chance to work in promoting and marketing SBU's Division I athletics programs. This includes on-court promotions during basketball games, public announcing, and other functions.
The main goal is to increase student attendance at university sporting events.
Involvement can count as internship hours for those majoring in marketing, management, sport studies (with a sports management concentration), journalism or strategic communications.
Under the direction of the marketing director in the Department of Athletics, students have an opportunity to put into practice what they learn in the classroom.
Internships in three areas are available:
Campus Relations creates promotions to get students to the games. They think up events and hand out promotional tools around campus to generate fan interest.
The Social Media team runs all of the social accounts for Team Bonas on Instagram, Twitter, and Snapchat. They devise strategic plans to encourage students to respond to the social media posts.
Design interns create all of the graphics Team Bonas uses. They work diligently in Photoshop and other software to create fliers and online graphics that both Social Media and Campus Relations must use. They also take all of the pictures that the club uses.
Honor Societies
---
Alpha Psi Omega, the national theater honor society, is open to students who maintain high academic standing and participate in theater production.
The SBU Alpha Delta Mu cast is active in ushering, charitable activities and promoting greater awareness of theater.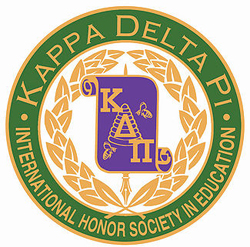 Kappa Delta Pi, the International Honor Society in Education, fosters excellence in education and promotes fellowship among those dedicated to teaching.
The society was incorporated on June 8, 1911. The Xi Nu Chapter was installed at St. Bonaventure in 1977.

We participate in a variety of local activities that connect education with the community including community events, campus workshops and planned activities with local schools. We also sponsor Literacy Alive! workshops to strengthen literacy skills at all levels.

Kappa Delta Pi is open to elementary and physical education majors. In order to qualify for induction, students must have completed 60 credit hours and maintained a GPA of 3.25 or higher at St. Bonaventure.
Phi Alpha Theta is an American honor society for undergraduate and graduate students and professors of history. The society is a charter member of the Association of College Honor Societies and has more than 350,000 members, with about 9,500 new members joining each year through 860 local chapters.
Welcome to the Eta Theta Chapter of Pi Delta Phi, the national French Honor Society.
Pi Delta Phi numbers more than 275 chapters established at representative public and private colleges and universities in almost every state, as well as chapters in Paris and Aix-en-Provence.
The Society was admitted into membership in the Association of College Honor Societies in 1967.
Our purpose is to:
recognize outstanding scholarship in the French language and its literature
increase the knowledge and appreciation of Americans for the cultural contributions of the French-speaking world
stimulate and encourage French cultural activities.
Requirements for induction include:
at least three semesters or five quarters of college courses including one semester of upper division French
a minimum grade point average of 3.0 on a 4.0 scale in French courses
a class rank in the upper 35 percent of your class class.
Honorary membership may be granted to members of the French faculty, diplomats and community leaders who have shown a strong support of French culture.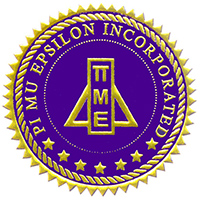 Pi Mu Epsilon, the national mathematics honor society, is dedicated to promoting scholarly activity in mathematics and recognizing mathematical achievement among students.
The St. Bonaventure Department of Mathematics sponsors the New York Omega Chapter.
Undergraduate students at SBU may be elected to membership in the New York Omega Chapter if they have:
completed Math 151 (Calculus I) and Math 152 (Calculus II) or their equivalents
completed at least six credits of mathematics courses at SBU from among the courses at the 200-level or higher that lead to the fulfillment of the requirements for a mathematics major
have a GPA in his or her mathematics courses of 3.25 or higher
have an overall GPA of 3.25 or higher
and have a long-term commitment to mathematics, typically exhibited by declaring a minor or a major in mathematics or declaring a major in a closely-allied area.


The National Pi Mu Epsilon Council, in conjunction with the Mathematical Association of America, sponsors an national conference in August. Undergraduate members of PME are encouraged to give 15-minute presentations on mathematical topics, and those judged as outstanding are awarded cash prizes.
Founded at Syracuse University in 1914, Pi Mu Epsilon has more than 300 chapters at colleges and universities throughout the United States. The New York Omega Chapter was chartered at St. Bonaventure in 1978.
Psi Chi, the National Honor Society in Psychology, was founded in 1929 to encourage, stimulate, and maintain excellence in scholarship and to advance the science of psychology. Psi Chi is a member of the Association of College Honor Societies and is an affiliate of the American Psychological Association (APA) as well as the American Psychological Society (APS).


Psi Chi nourishes and stimulates professional growth through programs that enhance the regular curriculum. Membership provides solid reference and networking opportunities, opportunities for research grants and awards, resume building, graduate school scholarships and grants, as well as other opportunities.
Membership is open to graduate and undergraduate students who make the science of psychology one of their major interests and who meet the minimum requirements:

successful completion of three college semesters
successful completion of nine semester hours of psychology courses
ranking in the top 35% of your class in general scholarship
achieving a GPA of 3.0 (on a 4.0 scale) in both classes and over all
Our members participate in volunteer activities in and around the community. We also host guest lecturers, conduct original research, hold seminars and present at national conferences.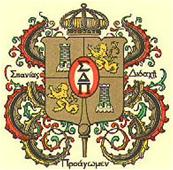 Sigma Delta Pi, the National Collegiate Hispanic Honor Society, was established in 1919 at the University of California, Berkeley. It is a member of the Association of College Honor Societies and affiliated with the Modern Language Association and the American Association of Teachers of Spanish and Portuguese.

Requirements for membership include:
At least three years of college-level Spanish or the equivalent, including at least three semester hours of a third-year Hispanic literature or culture and civilization course; Current enrollment may be counted if necessary;
a grade point average of at least 3.0 on a four-point scale in all college-level Spanish courses taken;
a cumulative grade point average of 2.75 on a four-point scale in all college-level work attempted;
a class rank in the upper 30th percentile.
Each summer Sigma Delta Pi awards two scholarships for study in Spain at the Estudio Nacional Sampere's centers in Madrid, Salamanca or El Puerto de Santa María and 18 scholarships at the Center for Bilingual Multicultural Studies of Cuernavaca, Mexico. Competition for these scholarships is open to undergraduate and graduate members of the Society.
Scholarships They must be used during the summer for which they are awarded. Sigma Delta Pi Scholarships may not be used for research purposes only.
Leadership
---
The Campus Activities Board (CAB) works in conjunction with student activities and is accountable for the planning, production and advertising of extracurricular programming for all students and the SBU community.
We bring award-winning artists, comedians and bands to campus. We also organize awesome "road trips," such as:
bus excursions to Buffalo Bills and Buffalo Sabres games
trips to live stage performances at Buffalo theaters
shopping and sightseeing trips to New York City.

CAB is committed to bringing the most exciting, diverse and educational extracurricular programs to students throughout the year. These events serve not only as entertainment for students, but also as real-life learning experiences outside the classroom. We welcome all students interested in entertainment and having fun.
To learn more about CAB, email sbucab@sbu.edu
The Gold Bar Club is an organization within the Reserve Officers Training Corps (ROTC) unit at St. Bonaventure that raises funds for ROTC activities not involving training.

The club is also involved in community service, such as sponsoring Little League games and volunteering at the student-run Warming House soup kitchen in Olean. We also conduct fundraising in support of the annual ROTC Military Ball.

Membership includes ROTC cadets as well as students who are taking ROTC courses and wish to participate. All students are welcome to join.
The Student-Athlete Advisory Committee (SAAC) is a made up of student-athletes who provide insight on the rules, regulations and policies that affect the lives of NCAA student-athletes.
We strive to protect the welfare of student-athletes and to foster a positive student-athlete image through community service, hard work and dedication to St. Bonaventure.
We stress the importance of giving back to the community through such activities as fall and spring semester cleanup details and fundraising for public service groups and agencies.

The Student Government Association works as a liaison between the student body, university, faculty and administration. The SGA:
identifies and represents student interests;
promotes student participation in the overall policy and decision-making process of the University;
promotes the general welfare of the student body and university.
SGA also works with more than 50 chartered clubs to see that all SGA policies are being followed.
Elected annually by students and composed of more than 80 representatives of the student body, SGA is the official voice of student opinion. It consists of three branches:
Executive: The president and three other executive officers, vice president, press secretary and treasurer, make up the executive board. This group determines the policies of the SGA and informs the president of current issues, as well as advises the president.
Legislative: Legislative authority is vested in the Student Senate. This group has the power to make legislation and to promote the general welfare of the student body.
Judicial: This branch consists of the Constitutional Review Board, a five-person panel that interprets the constitution and sees that the SGA's actions are constitutional
Student Veterans of America (SVA) is a coalition of student veterans groups on college campuses across the globe that help veterans reintegrate into campus life and succeed academically.

Chapters provide a peer-to-peer network for veterans on campus, coordinate activities for veterans, provide pre-professional networking, as well as other support services and activities.

The SBU chapter is involved in promotional and fundraising events on and off campus.
Media & Publications
---
The Bona Venture, St. Bonaventure University's only weekly print publication, has been run by students with faculty advisement since 1926. The newspaper has a website, allowing the easy sharing of articles across social media platforms.
The BV gives students from all disciplines and majors an opportunity to write on a variety of issues:
news (on campus and in the community)
features (arts and life)
opinion
sports (on campus and nationally)
Aside from acquiring writing experience, working with The BV offers students training in Associated Press Style and content editing, as well as skill development in Photoshop and InDesign.
Working for The BV counts toward on-campus internship hour requirements for Jandoli School of Communication majors.
Visit our website at thebvnewspaper.com
The Intrepid is St. Bonaventure's student-run online newspaper. Since its establishment in 2011, we have expanded our mission and created intrigue in all areas of journalism, such as campus news, sports, entertainment and feature writing.
We're a publication run by students for students, providing opportunities for you to write about whatever interests you.
Writing for The Intrepid gives students the opportunity to develop their skills as writers, editors and leaders in a digital arena. Students in Jandoli School of Communication majors receive internship hours for their posts, and it will increase the chance of getting an internship or a job in their field.
The Laurel, the oldest continuously published college literary magazine in the United States, is published in the fall and spring.
It's a showcase for poetry, short fiction, nonfiction, photographs and visual art. Contributions are welcome from students, graduates, faculty and staff, as well as residents of surrounding communities.
Editorial decisions, including the selection of works for publication, are made democratically by student staff members.

Learn more and view recent issues at The Laurel's website.
Students learn television news production in a modern digital setting in the Koop Broadcasting Lab on campus, a facility used by Jandoli School of Communication students for student-produced programs, video production and other projects.
SBU-TV Sports offers students the chance to present journalism on the fly, directing and producing live sporting events for ESPN+.
Lear more at Campus Media & Clubs.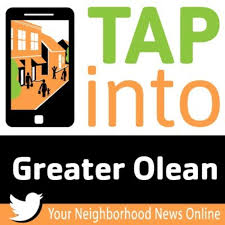 TAPinto Greater Olean is a hyper-local news outlet staffed by students in the Jandoli School of Communication's Journalists' Workshop courses. It features reporting by St. Bonaventure students on news that happens in Olean, Allegany, Hinsdale, Franklinville, Cuba and other nearby municipalities.

TAPinto is a network of 80 locally owned and operated news sites in New Jersey, New York and Florida with more than 9 million readers. St. Bonaventure was the first university to buy a TAPinto website franchise, and launched TAPinto Greater Olean in 2016.
Campus radio station WSBU 88.3 FM, "The Buzz," is No. 2 on the Princeton Review's list of Best College Radio Stations in America.
Surprised that a small-college radio station has such a big voice? Don't be. We've consistently ranked among Princeton Review's top five for years, several times even capturing the No. 1 slot.
We broadcast 24/7 from the top of Reilly Center on campus. Our programming consists of:
indie/alternative: Monday through Wednesday
hip-hop/rap: Thursday and Friday
classic rock/free: Saturday and Sunday
Students and professors serve as DJs, and anyone can join the variety of departments at WSBU, such as public relations, news, music, production, promotions, sports, business and programming.
Multicultural Clubs
---
Multicultural clubs are open to all students regardless of race, sexual identity, gender or cultural background
Asian Students in Action (ASIA) is an organization for Asian and Pacific Island Americans of all backgrounds, ethnicities, and heritages.
The main objectives of ASIA include:
providing an academic, social, political, and cultural support group for Asian and Pacific Island Americans at St. Bonaventure
fostering a brotherhood and sisterhood among the diverse Asian/Pacific ethnicities in the U.S. while bringing awareness to the campus community of a broader understanding of the diverse issues facing people of Asian descent in the United States today.

Black Student Union (BSU) strives to promote a sense of community for black students at St. Bonaventure.
Political activism and cultural unity are emphasized through various social and cultural events and programs throughout the school year, which include communications, social and cultural activities, academic affairs and publications.
All students are encouraged to participate in the various facets of BSU.
The Latin American Student Organization (LASO) serves as an active peer support group and offers social and educational programs and activities. In addition, LASO serves as the unifying Latino organization on campus.
LASO promotes activism, advocacy, mentorship, race relations, inclusiveness, community service, leadership, and history. LASO constantly provides quality projects, discussions, and events that contribute to the student experience at St. Bonaventure.
Muslim Student Association (MSA) is a club that is inclusive and inviting to all. We encourage students of many different faith traditions and backgrounds to come together to experience a different side to a different culture.
We have a great time discussing various topics including the Arabic language, Islamophobia, and injustices around us, while sharing sweets and treats.
We plan special events, such as a day trip to the Cleveland Museum of Art to view an exhibition on the Mughal Empire, which ruled South Asia from 1526 until its demise in the 19th century.
SBU for Equality is a group that focuses on gender and gender-based issues, especially those that affect women.
The club raises awareness about sexism, sexual violence, reproductive health, and portrayals of sexuality. Conscious of principles of intersectionality, SBU for Equality also addresses how gender interacts with other social identities, such as race, ethnicity, and sexuality.
Spectrum is St. Bonaventure University's LGBTQIA+ alliance. (LGBTQIA stands for: lesbian, gay, bisexual, transgender, queer/questioning, intersex, and asexual. The plus stands for other genders and sexualities that are not represented in the acronym.)
Spectrum raises awareness about issues facing LGBTQIA+ individuals, promotes an inclusive and respectful community, and creates spaces where LGBTQIA+ students feel welcomed and safe.
Spectrum honors our Catholic-Franciscan tradition by advocating respect for the dignity of all people. Whether you identify as LGBTQIA+ or you are a straight ally, we are open to, and appreciative of, your involvement.
The Step Team is based on a long and rich tradition in African-based communities that use movement, words and sounds to communicate allegiance to a group.
The stepping tradition in the U.S. grew out of song and dance rituals practiced by historically African-American fraternities and sororities, beginning in the early 1900s.
The Step Team performs at a variety of places, from basketball games to its own shows.
All are welcome to join. Prior experience is not required.
Service & Advocacy
---
Alpha Phi Omega is a national co-ed service fraternity committed to developing leadership, promoting friendship and providing service. The St. Bonaventure chapter, Alpha Beta Beta, was established in 1983.

We meet our three cardinal values by providing students with many leadership opportunities, holding countless fellowship gatherings and planning numerous service opportunities.

Bona Buddies is a youth mentoring program where one-to-one relationships are established between St. Bonaventure students and local children, ages 5 to 15. All of these children need the friendship, special attention, and interest of an older person.
These relationships often fill the gap in the life of a youth who needs positive role models and experiences.
Students are asked to give is a few hours each month to help make make a difference in the life of a child. It's a great way to get to know others in the community, to help a child, and to have fun.
Students may eligible to get credit for participating.
BonaResponds is a volunteer organization that pitches in wherever help is needed, whether it's to render aid after a destructive natural disaster in another state or to help with a home project for a needy neighbor down the street.
See School of Business Clubs & Organizations
St. Bonaventure College Democrats promotes the principles of the Democratic Party, supports its platforms and candidates, as well as initiatives that advance equality, justice, liberty, life and civil rights.
We strive to:
instruct our members in the political process and foster in them an interest in ethical and honorable civic participation
develop and coordinate activities to recruit and unite students who are members of the Democratic Party, providing a voice for Democrats at St. Bonaventure University.
engage actively in the marketplace of ideas so as to stimulate and broaden thought.
train members in political technology for the sound stewardship of an activist partisan political organization.
develop strong leadership abilities and political skills among Democratic students as preparation for future service to the Democratic Party and to the United States.
We also organize events and activities to further our mission, such as mock presidential debates, trips to candidate rallies, on-campus candidate forums, voter registration drives, speakers, films and more.
College Republicans is the nation's oldest, largest, and most active youth political organization.
Founded in 1892, College Republicans comprises more than 250,000 students from more than 1,800 campuses, representing every state in the union and the District of Columbia.
Every year, students from across America come together to help elect Republican candidates, support the Republican agenda, and become the future leaders of the conservative movement. College Republicans is the grassroots arm of the Republican Party.
We place an emphasis on cultivating active citizens by holding annual voter registration drives, offering students opportunities to engage in constructive political discourse, and educating students about social and political issues that affect our nation.
Follow us on Facebook.
Embrace it Africa is a 501(c)(3) nonprofit student-run organization focused on sustainable economic development in the small village of Bethlehem in southern Uganda, Africa.

We continue to develop programs, implement new projects and build our relationship with the community.

Our focus is the Bethlehem Parents School and Orphanage, which serve as the heart of the Bethlehem community. We also run a government registered micro-finance program called the Mikwano Savings and Credit Institution; and Wekbere, a program focused on providing HIV/Aids counseling, education and relief to street children and widows.
Learn more on our embrace it africa website.
The Medical Emergency Response Team (MERT) is a student-run emergency medical services (EMS) agency, composed of more than 40 individuals, that is on call 24 hours a day, seven days a week.
Student volunteers are all New York state or nationally certified emergency medical technicians (EMT-B), or are training to be. We are dedicated to serving SBU students and employees, as well as people in the surrounding community.
In addition to offering emergency medical services, MERT members volunteer in the community, assisting such organizations as Special Olympics and Southern Tier Health Care System.

MERT is a great way to gain leadership and medical experience, and we're always looking for new members. No prior experience is required.
Interested? Contact us by email at mert@sbu.edu.
SBU for Life is St. Bonaventure University's pro-life club. We work to foster conversation among all people about the sanctity of life, no matter what their stance on the issue.
Our members have explored the idea that life is sacred, created in the image and likeness of God, and important because we have the capacity to love, learn, and create relationship.
We hold bi-weekly discussion regarding all forms of life. Topics have included poverty, inequality, gun laws, immigration, abortion, the elderly, and many others.
We sponsor a trip to Washington, D.C., for the National March for Life and hold other activities focused on the sanctity of life.

The Warming House, one of the oldest student-run soup kitchens in the nation, serves up nutrition, fellowship and dignity to the hungry, homeless and disadvantaged population in the Olean area.
Located in downtown Olean, the Warming House is operated by a volunteer support force that numbers more than 300 students and another 100 community members. Open six days a week year-round, it serves more than 12,000 meals annually.
The Warming House is overseen by the university's Franciscan Center for Social Concern and is supported by the United Way.
Learn more at Franciscan Center for Social Concern
Spiritual Life
---
InterVarsity Christian Fellowship is a student-led, non-denominational Christian group. Our focus is to provide environments for students to be all that God wants them to be through studying the Bible, serving others and building positive relationships.
These environments include volunteer outreaches at local organizations in Olean, weekly Bible studies and social events.
We have held Valentine's Day outreaches at the St. Elizabeth's Motherhouse, holiday parties at the Warming House and Christmas parties at the Genesis house.
We welcome all faiths to attend our activities.
Mountain Community Leaders coordinates and leads activities between Bonaventure students and the friars at Mt. Irenaeus, a Franciscan community located about 30 miles from campus. Known for its peaceful beauty, the Mountain is a getaway for the Bonaventure community and a home for the friars who live there.
Mountain Community Leaders organizes overnights at the Mountain, weekend retreats, opportunities for community service and the chance to relax, hike the Mountain's trails, work in the garden and share a home-cooked meal with the friars.
The group holds weekly meetings on campus for Scripture readings, reflections and meditation. The group meets multiple times throughout each semester and welcomes all members of the campus community from all faiths and denominations.

Our goals and objectives:
To offer evenings, overnights and weekends away to all members of St. Bonaventure.
To help others experience the "prayer and peaceful re-creation" that the Mountain has to offer.
To carry the Mountain experiences to all people and places we encounter on our journey.
To foster an environment where students can mature in their ministerial leadership.
To continue our relationship with other campus groups, as part of University Ministries.
Visit The Mt. Irenaeus website and follow them on Twitter and YouTube.
The St Bonaventure University SEARCH Retreat Team is a faith-based community that gathers weekly to discuss and share our faith within the Catholic tradition in the context of preparing Confirmation retreats for high school students.
In doing so, we aim to develop our own relationships with God, self and others. We seek to grow in our own understanding of the Catholic faith so that we can present a retreat fully in line with Catholic doctrine, with an attitude of compassion and understanding.
With our similarity in age, we strive to set a Christian example for retreat participants while being better able to connect on a personal level.
Do you think you might be interested in joining the Franciscan order? Have you ever considered becoming a priest?
St. Bonaventure's vocation group allows students to explore the possibility of joining a religious vocation in a relaxed, informal environment.
The group meets monthly, giving students the opportunity to have group discussions, ask questions and listen to guest speakers talk about their involvement in religious life. While members are encouraged to attend gatherings, they may choose to be as involved as they would like.
For more information about the Franciscan vocation, visit the Holy Name Province at hnp.org.
Contact Us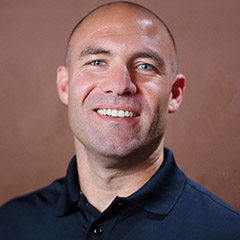 Rob DeFazio
Associate Dean for Student Life
Director, Center for Activities, Recreation & Leadership, and the Richter Center