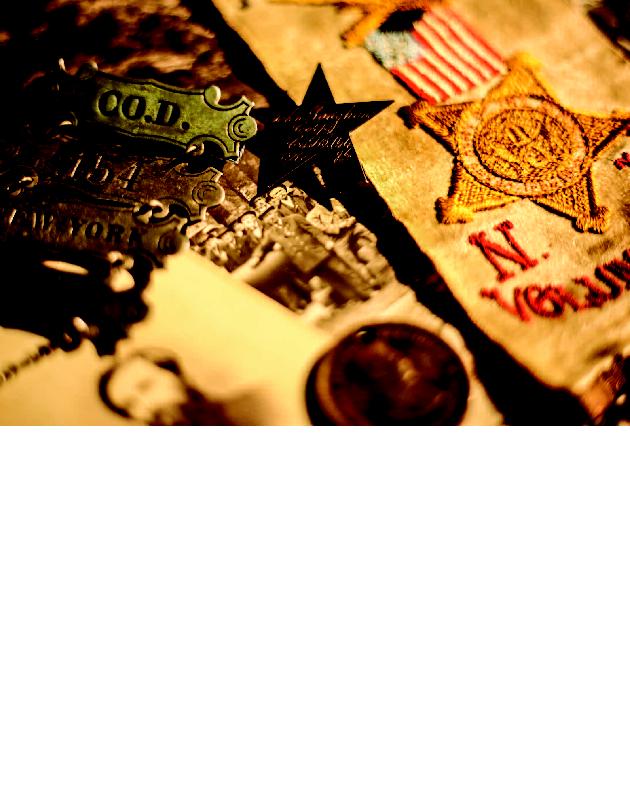 ark H. Dunkelman said he knew St. Bonaventure University would take good care of
his collection on a Civil War regiment, the 154th New York Volunteer Infantry -- a
compilation he has worked on for more than 40 years.
And that's why Dunkelman, who lives in Providence, R.I., donated his research material to Fried-
sam Memorial Library on the St. Bonaventure campus. The regiment, established in 1862, mar-
shaled in Chautauqua and Cattaraugus counties and took part in numerous Civil War campaigns,
including Chancellorsville, Gettysburg and Atlanta.
Dunkelman said he and his research partner, the late Michael J. Winey, began to collaborate on the
collection in the early 1970s.
"The goal of our research was to write a history of the regiment," Dunkelman said. "We did that
and in 1981 our book `The Hardtack Regiment' was published by Fairleigh Dickinson University
Press."
But his interest in the 154th regiment began much earlier than the 1970s. It began when he was a
young boy, listening to stories about his great-grandfather, who had been a member of the regiment.
Text by Amelia Kibbe, '17 | Photos by Danny Bush, '13, '15
Historical documents from Cattaraugus, Chautauqua
county Civil War veterans have a new home at SBU