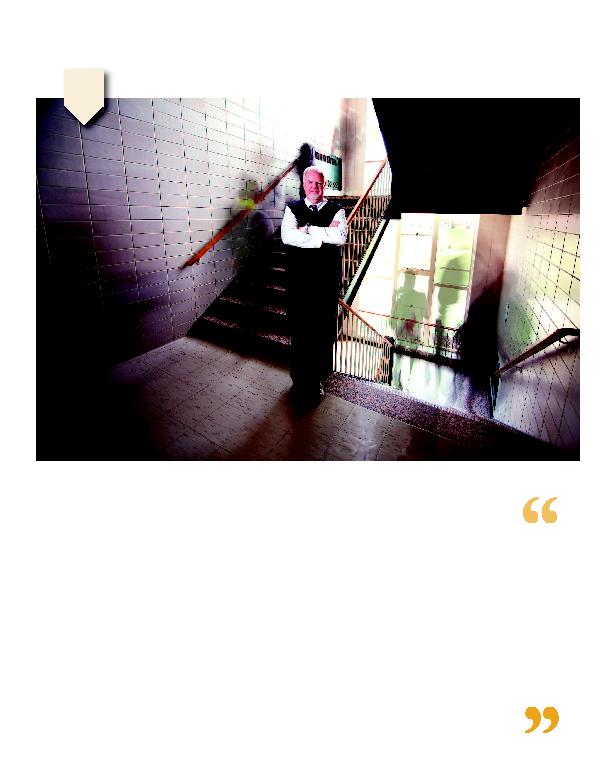 nyone who reads newspapers or
watches or listens to the news regularly
knows that education in our nation is in
a crisis. As a historian of literacy educa-
tion, I know that, while there is a great
deal of false propaganda both for and
against public education during these
crises, the crises themselves are essential to the ed-
ucational system of the United States. Where there is
crisis, there is attention, and where there's attention
there is usually money. The current crisis in education
has two essential facets: accountability and national-
ization.
For most communities in the United States, public
schooling is the No. 1 expenditure of public funds as
well as being the most visible of public institutions,
and as costs rise, politicians have been making hay by
calling for accountability for the expenditure of those
funds. Since most politicians don't understand the
complexities of educating large numbers of students,
they tend to treat schools as though they were facto-
ries that are producing flawed products. They call for
teachers to be judged by the quality of the "prod-
ucts" they produce (i.e., their students).
In New York, we refer to this as the Annual Profes-
sional Performance Review, or APPR, but all of the
states that have signed on to Race for the Top are re-
quired to have accountability systems where student
performance becomes a part of teacher quality meas-
ures.
Another prong in the "accountability movement"
has legislators and statewide boards pushing to raise
the bar for people entering the teaching profession. It
now costs nearly $1,000 for a teacher candidate to
take all of the tests and pass all of the clearances nec-
An era of change and challenge
By Joseph E. Zimmer, Ph. D., Dean, School of Education
Advocating
for children in
need, raging
against poverty
and changing
children's lives for
the better are,
and will
always be, the
real challenges of
teaching.
See EDUCATION, page 14 >>
Preparing the
Cover
Story