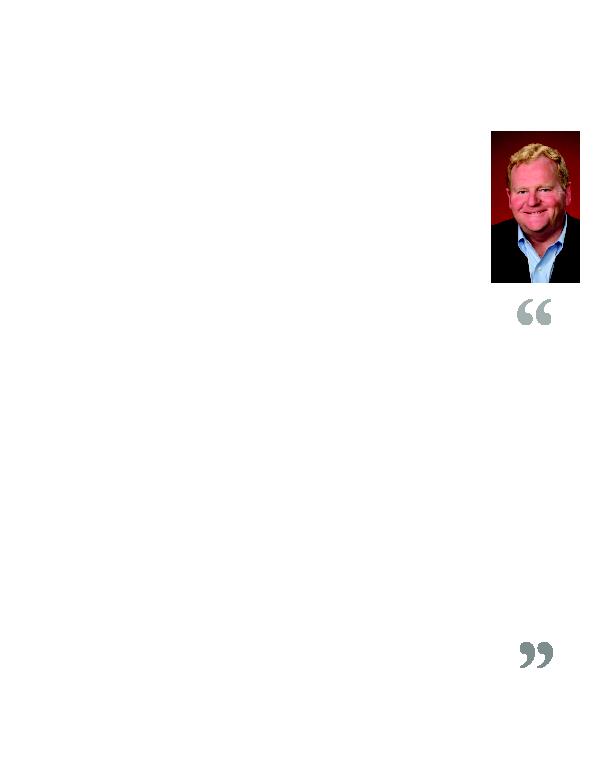 he nation's second-leading big-box chain. A Hollywood film studio. A
health insurance giant.
Three businesses with almost nothing in common except for the one
thing today that almost every business has in common -- computerized
customer databases, the pot of gold at the end of every hacker's rainbow.
The data breaches at Target (2013), Sony Pictures Entertainment (2014),
and Anthem (2015) are among the most high-profile corporate hacks of
the last few years, but if they represent the tip of the iceberg, then the
surface of the water has barely been broken.
Symantec's analysis of security threats in 2014 revealed that thieves are
working faster than companies can defend themselves, and launching more malicious attacks
than in previous years.
More than 317 million new pieces of malware -- computer viruses or other malicious soft-
ware -- were created last year. Spend two minutes on the "live attacks" map at norse-
corp.com and you'll quickly realize the magnitude of the problem.
"The Target story scared everybody in ways we didn't imagine," said Jim Meyer, class of '76
(MBA '79) and CEO of SiriusXM. "The Target hack didn't come through the traditional foreign
hackers. The invasion came through the back door of a supplier who was managing the energy
management systems for the stores, a way that no one expected. And the breach was massive."
Credit card information was stolen from more than 40 million Target shoppers. A cyber attack
at Home Depot in September 2014 trumped that: 56 million customers were violated.
The attacks sent shivers down the spines of CEOs everywhere, Meyer said.
"When you're scared, the elasticity of how you'll spend money (to protect yourself) changes
quite a bit," said Meyer, an executive at SiriusXM since 2004. "There isn't a boardroom in this
country where, if they have six meetings a year, cybersecurity isn't a topic of conversation at two
or three of them at least."
What executives often talk about is the shortage of experts in the field.
The demand for the cybersecurity workforce is expected to rise to 6 million globally by 2019,
with a projected shortfall of 1.5 million, said Michael Brown, CEO at Symantec, the world's
largest security software vendor.
That realization ignited a conversation last year among St. Bonaventure trustees, cabinet mem-
bers and faculty leaders: Did it make sense for the university to create a new major in cybersecu-
rity?
"When discussing possible new programs, cybersecurity just rose to the top of the list," said
Meyer, a trustee since 2007. "Dr. (Michael) Fischer did a lot of the work to research the feasibil-
ity, and we all agreed it was a good idea."
To fast-track the program's development, Meyer donated $50,000.
"I didn't want to wait for the usual grind, so I said if donating the seed money will speed up
the process, I'll do it," Meyer said. "I think we can really build a strong program here."
Beginning in the fall of 2016, St. Bonaventure and Hilbert College -- on whose Hamburg,
N.Y., campus St. Bonaventure has offered graduate programs for more than 20 years -- will
join forces to offer bachelor's programs in cybersecurity.
The two institutions will share faculty resources to offer the programs, taking advantage of
St. Bonaventure's expertise in its Department of Computer Science and Hilbert's strength in its
Department of Computer Security and Information Assurance. No travel between campuses
will be necessary; shared courses will be offered via distance-learning technology.
I
N

2
-
1
By Tom Missel
T
"There isn't a
boardroom in
this country
where, if they
have six
meetings
a year,
cybersecurity
isn't a topic of
conversation
at two or three
of them at
least."
CYBERSECURITY:
CEOs and risk managers weigh
in on a fertile job market, St. Bonaventure's new
major, and some advice to protect yourself