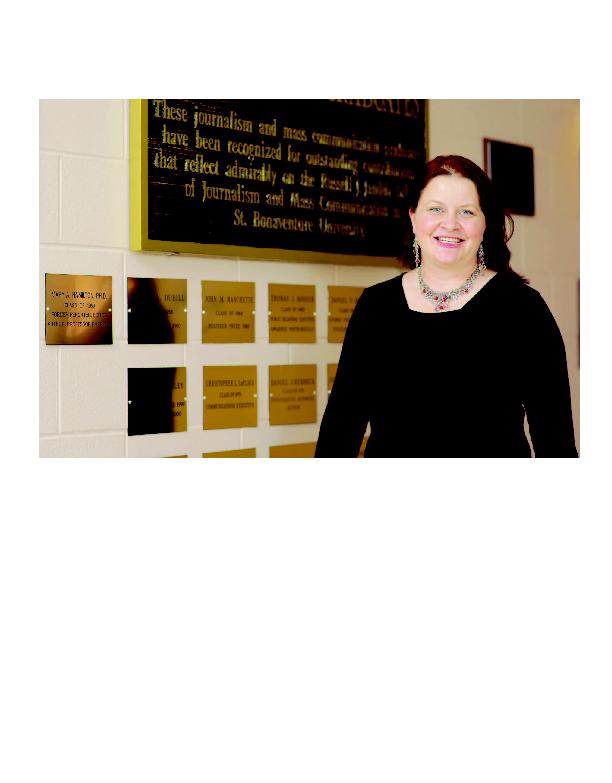 orward Ever. Backward Never: The immortal words of
Russell J. Jandoli resonate in the 21st century, remind-
ing us that the communication industry is dynamic,
evolving, interactive and versatile. We must grow in a
digital and global age while maintaining our commit-
ment to gather, analyze, and communicate information
in an ethical, professional manner. We train our stu-
dents to tell stories; this is ours.
We set a high standard at SBU and our students strive to meet
and exceed that standard. That is what Russell J. Jandoli, the
founder of our program, expected and got. That has not and will
not change. We will maintain:
Our emphasis on quality writing with an attention to detail
Our need to speak for those who can't, giving voice to the
The dignity of each person.
·
These are qualities each of our faculty members has practiced
and continues to practice and qualities our students and then
alumni take with them in both their personal and professional lives.
We have had an incredibly busy year in the School of J/MC. Not
only did we graduate the first students in our online Master of Arts
program in Strategic Leadership, the first online degree program at
SBU, but we also started our first online cohort in our already
successful Master of Arts in Integrated Marketing Communica-
tions program. [As a note, there are still seats available in spring
and fall 2015 in both programs if you are interested in applying!]
We also graduated our first student in the new undergraduate
Strategic Communication and Digital Media major and she is
working in the field. Additionally, we made extensive changes to
the J/MC curriculum to address the changing media landscape.
We successfully launched our Semester in the Agency course,
an integrated marketing communication agency, of which the
students took ownership and named Synapse Matters. Students
work with actual clients -- notably the Jandoli School, the Olean
merchants of North Union Street, and Synapse Matters itself. Stu-
dents work with clients in any number of ways. Some clients may
I
N

2
-
2
By Pauline Hoffmann, Ph.D., Dean of the Russell J. Jandoli School of Journalism and Mass Communication
next generation
Forward ever. Backward never.