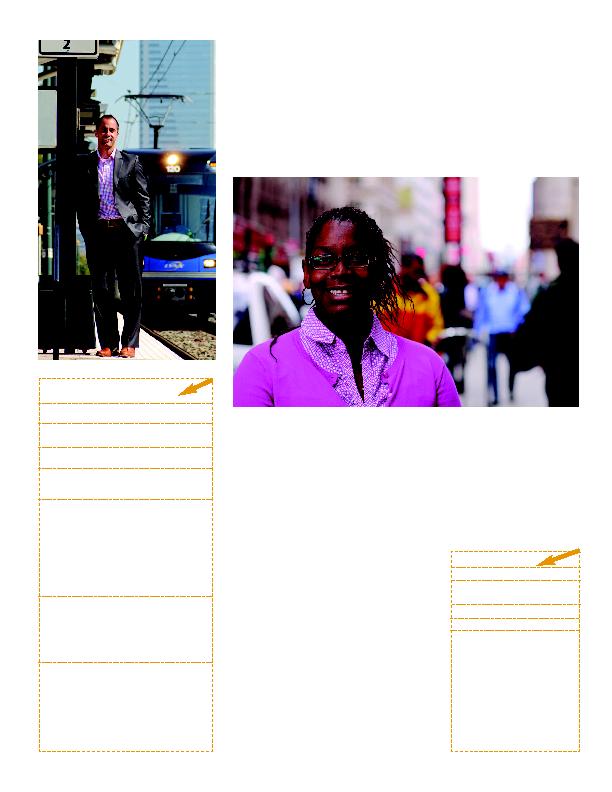 Blake does often miss the
small, tight-knit community of
St. Bonaventure and the comfort
that came with "knowing every-
body" around her.
"I definitely think that the
Franciscan values have added
value to my life. The humbleness
of the friars I saw on campus,
the joy, the smiles on their faces
... and the calmness. Working in
New York City, you can get
caught up in the fast-paced life,
and I try to definitely always stay
very spiritual and bring humble-
ness to my job and to know that
I'm giving a service to somebody
else," she said.
Senior Recruiting Consultant
for Mindseeker in Charlotte, N.C.
as possible here in the community with
the St. Bonaventure name behind us.
We've picked up parks, we've done dif-
ferent types of landscaping, we've
painted. We've done a lot of different
things to give back to the community of
Catholic school my whole life. I met a lot
of great people (at Bona's), interacted
with the friars, and just had an all-around
great experience with everyone there.
A Home Run for this Former Bonnies
change anything. I'm very happy I went
there (to St. Bonaventure) and that I
chose management. I really think that
my education has helped me get this far
I
N

2
-
2
KEISHIA BLAKE
Keishia Blake was a small-town girl before St.
Bonaventure job fairs and the help of alumni in the
Big Apple led her to a position in District 75 of the
New York City Department of Education.
Just two months after graduation in 2009 she was
starting her very first job in New York City, where her
Bona Bubble background helps to keep her
grounded rather than hinder her success.
A fourth-grade math and science teacher and lead
math teacher at Harlem Children's Zone, she contin-
ues to balance her bustling city life with the quietude
of her Bonaventure roots. She supervises the math
and science education of children in grades 3
through 5 with the patience instilled in her by
Bonaventure's Franciscan tradition.
Blake views her Bonaventure experience as invalu-
able in pursuing her passion for inspiring a younger
generation, and is especially pleased with her deci-
sion to stay the extra year to acquire her master's de-
gree in differentiated instruction.
"I'm able to instruct all students," Blake says of the
degree's merits. "Whether [a student] is gifted or has
a reading or a math deficiency, I'm able to provide
lessons. I can have a class of 25 and all of the stu-
dents are learning."
Her field block experiences and her interactions
with faculty were also, Blake believes, contributing
factors to her current success as an educator.
Through Bonaventure she experienced classrooms
from "kindergarten all the way through eighth
grade," leaving her more than prepared for the posi-
tions she would secure in the city; a preparation
which did not go unnoticed.
"My principal has been very impressed with the
work that I have done in my job, through the work
that I'm doing with my students and the curriculum
as well as through my e-folio."
Differentiated Instruction (MA)
Service through Teaching:
(At SBU) I was a Bona Buddy, and
I also worked with the Bonaven-
ture Education Association. I re-
ally wanted to step up and be
able to help students with their
education. I also do the same
things here (in Harlem). I tutor
and I spend a lot of time outside
of school helping new teachers
who just graduated from college.