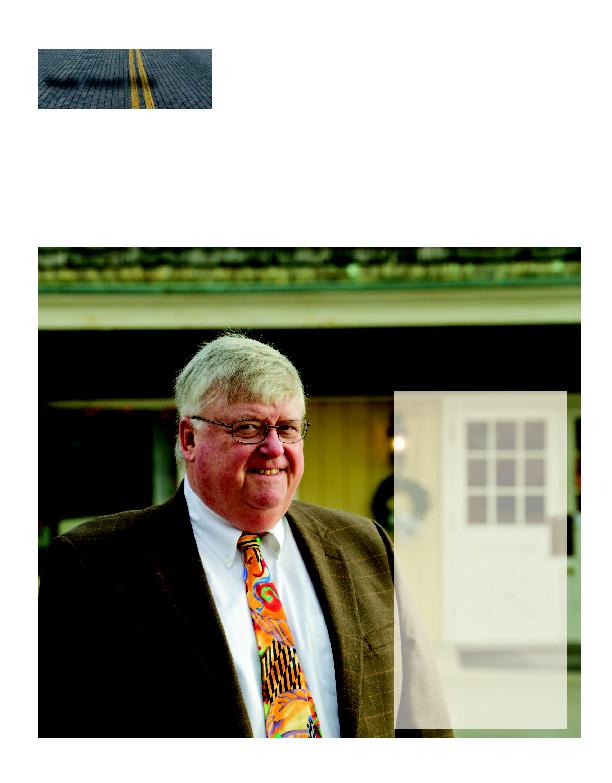 I
N

2
-
2
Main Street USA
At New York state's smallest bank, run by 1969
grad Patrick Cullen, it's always been
B
eing featured in a lengthy
New York Times article and
on the CBS Evening News is
enough to swell the head of
any small-town businessman. But
celebrity is an uncomfortable fit on
Patrick Cullen. The trouble with the
spotlight, says the 1969 St. Bonaven-
ture graduate, is that everyone else is
left in the shadows.
For the past 30 years, Cullen has
been chief executive officer of the
Bank of Cattaraugus in Cattaraugus,
N.Y., a small village about halfway
between Olean and Buffalo. He suc-
ceeded his father, the late L.E. Cullen,
who was an officer with the bank for
46 years.
Cullen agrees, like it or not, that his
tiny family-run bank, with no branch
offices and eight employees, is
unique. Its roots go back 130 years,
making it one of the oldest banks in
the state. By asset size, it is the state's
smallest bank.