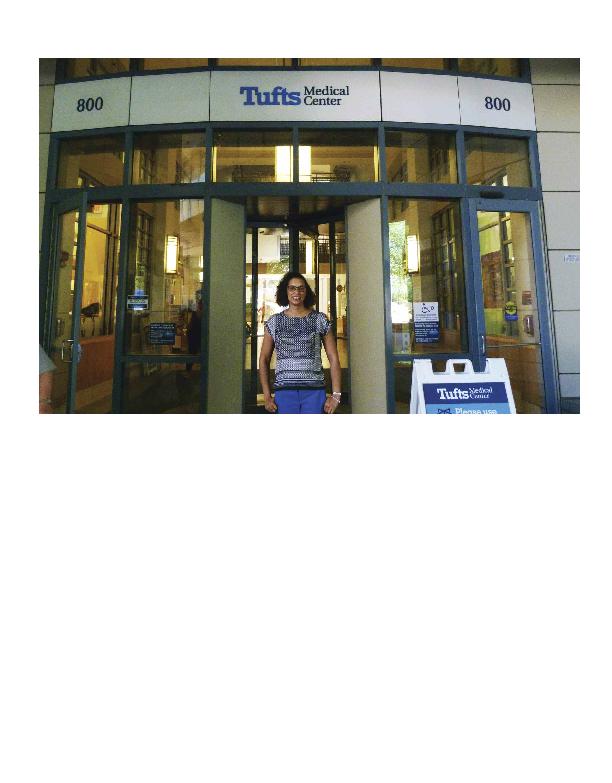 B
leeding brown has taken on new meaning for 1993 classmates
Michele (Fehr) Garcia and Jennifer (Gantt) Blakely. Their
Bonaventure past -- tied through their undergraduate experi-
ence -- is now forever tied by their common blood type and a small
quarter pound organ.
In March, surgeons at Tufts Medical Center in Boston removed one of
Garcia's kidneys and transplanted it into Blakely.
Garcia downplays the donation and was grateful to be able to help a
fellow Bonnie. For Blakely, it was the gift of a lifetime.
Their story is one with strong ties -- not just to Bonaventure, but
threads that randomly kept pulling them together.
A Bonnie's gift
Jennifer (Gantt) Blakely feels great following a March kidney transplant.
Photo courtesy of Lauren Sikora/Boston
Organ donation brings two alumnae closer than ever